The Boy Scout motto to "be prepared" is great advice for everyone, especially hikers. These gift ideas will help the hikers in your life be ready for anything.
These gift picks make hiking more safe, comfortable, and fun. Some ideas are gear and clothing upgrades and some are gear a hiker may not have yet.
There are gift ideas at every price point, from small, inexpensive stocking stuffers to big-ticket items, and many in-between. You may even find something for yourself.
Keep scrolling for the newest and best hiking gift ideas for men, women, kids, parents, girlfriends, and boyfriends. This is the ultimate guide to the best gifts for hikers for this holiday season!
Also, be sure to check our complete guides to hiking gear for kids, dog hiking gear, winter hiking gear, and hiking gear for beginners, and what to wear hiking for even more awesome gift ideas for avid hikers and backpacking enthusiasts.
Top 10 Gifts For Hikers: 2021 Guide
In no particular order:
1. Insoles
The best insoles can transform a good hiking shoe into a great one. Most shoe companies skimp when it comes to the insole. This is a great gift because insoles are often overlooked but once you use them, you'll never go back. Some people even transfer one pair of insoles between all their shoes.
Insoles are designed for different purposes. These are the best insoles for hiking and trail running:
Like a firm mattress, foam enhances comfort and reduces fatigue while carbon fiber provides stability for up to 12 months or 500 miles, whichever comes first.
For trail runners and hikers, these insoles use recycled cork for shock absorption and equally distributing weight and pressure.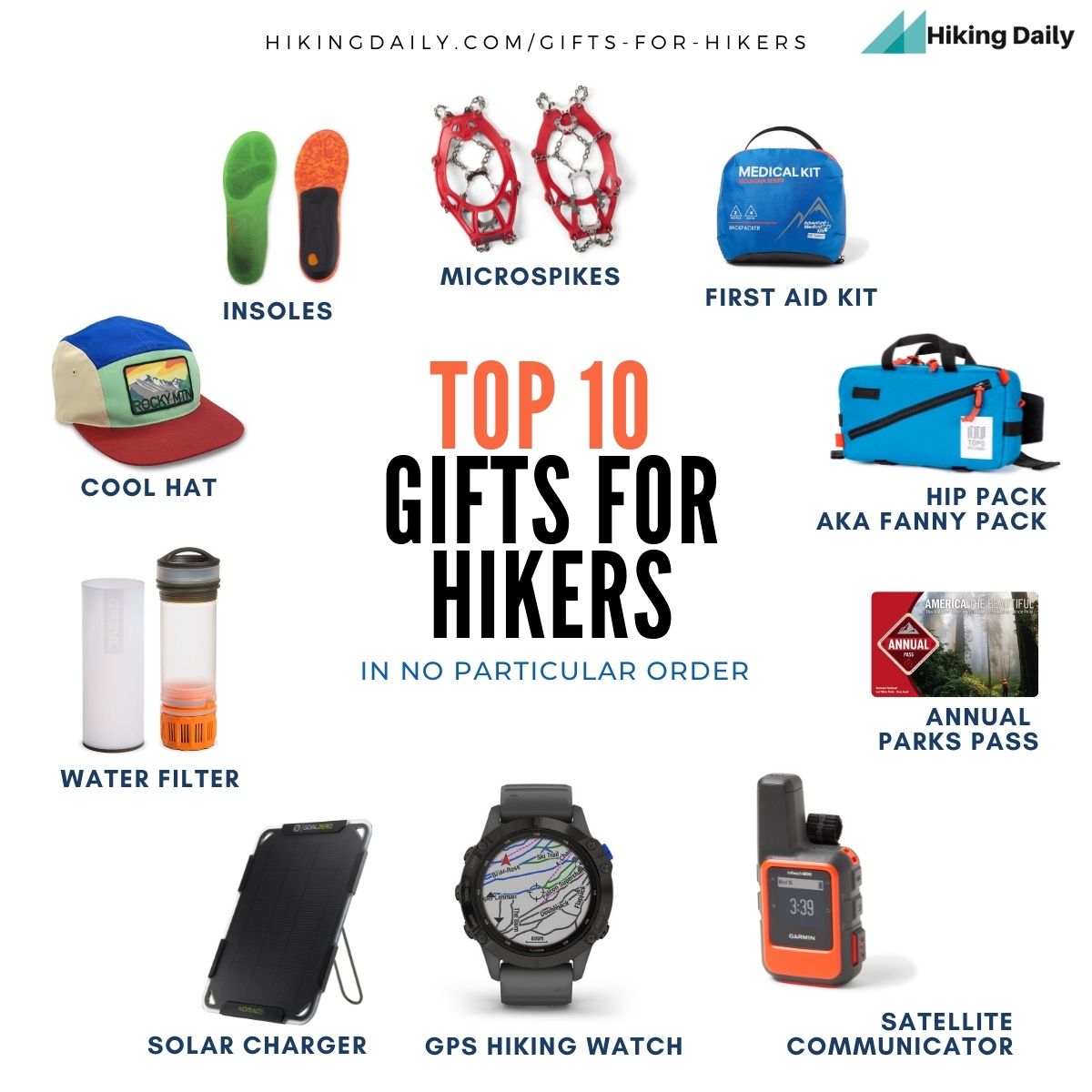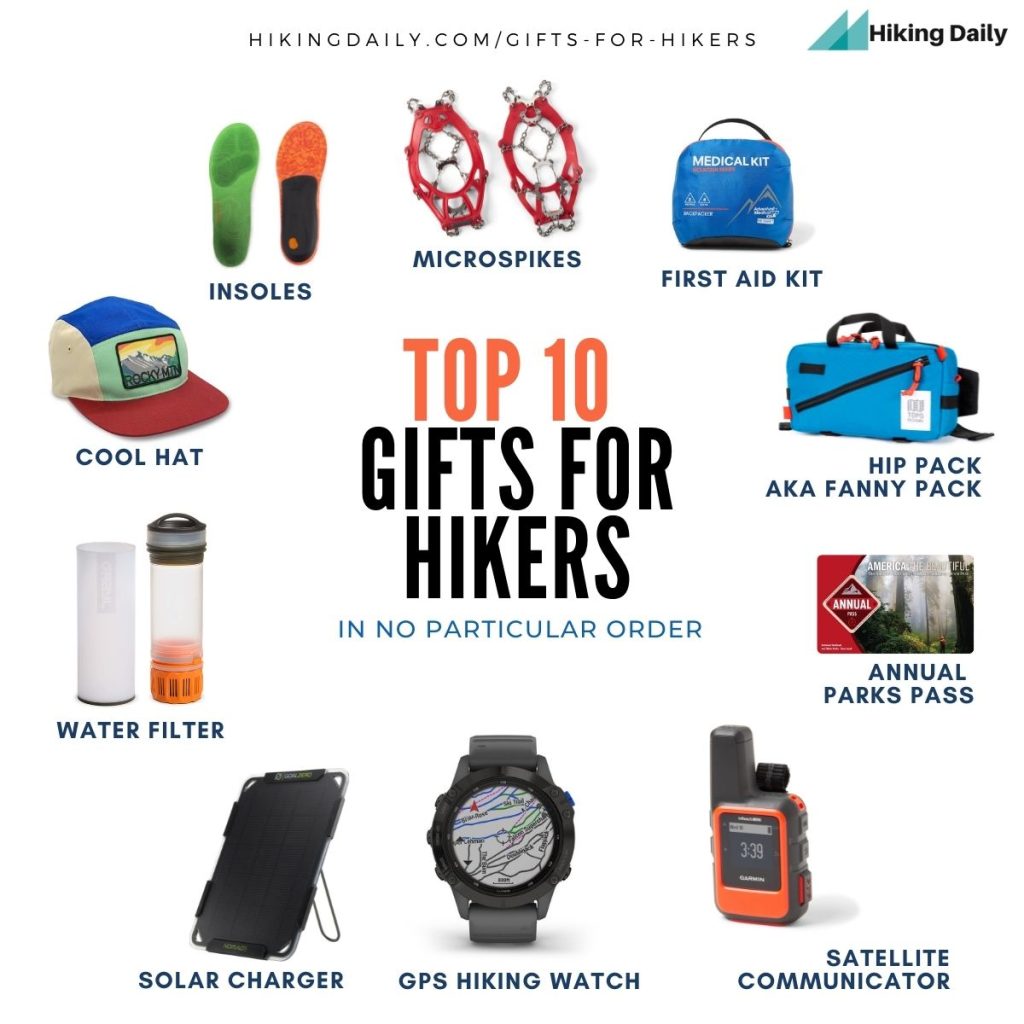 2. Microspikes
Winter traction devices extend the hiking season to all year-round. They aren't just popular with hikers though. Traction is also essential for walkers, dog walkers, or navigating any icy winter terrain.
These microspikes are the best in the winter traction device category. They are easy to put on with long-lasting stainless-steel spikes that dig into the ice.
Coming in at about half the cost of Microspikes, Yaktrax is the next best thing. This design uses metal coils over rubber instead of spikes.
3. First Aid Kit
Here is a first aid checklist to assemble a custom kit or try a ready-made kit.
Made for two people on a four-day trip, this kit is ready for anything that can happen from blisters to allergies and sprained ankles to diarrhea. It also includes a doctor-edited guide to treating common backcountry injuries and illnesses because WebMD probably won't be available.
This kit is designed for minor aches and injuries. With 299 Pieces, the total weight is one pound. That may be too much to carry but a mini-kit can easily be made with a selection of single-use bandages, ointments, medications, and more.
It's not a kit but this multipurpose tape prevents blisters, can wrap wounds, and support ankles or knees.
4. Water Filter
There is no running out of water on the trails with a water filter.
Clean water is as simple as filling this water bottle and pushing it through the filter. A combination of ceramic fiber, negative ions, and activated carbon removes 99.999% of viruses and protozoan cysts as well as heavy metals and bad smells.
Only 2 ounces heavy and 1″x5″ in size, this high flow filter removes 99.99999% of bacteria and can be used as a straw or to fill up a water bottle.
5. Cool Hat
These hats look good and do good with the makers donating 10% of profits to environmental protection.
ParkHats creates cool gear representing fourteen of the most popular American National Parks. This five-panel color block hat with a retro National Park logo is trendy right now but there are also more traditional shapes and patterns available. ParkHats donates 10% of profits to organizations that preserve our parks.
Bearing Smokey Bear's call to prevent wildfires, it's a retro hat with a retro statement. Ten percent of the proceeds from this hat support Smokey Bear's Wildfire Prevention Education.
With sherpa fleece, this is a great hat for sunny winter days. It also features the iconic arrow logo.
Purchases from the Parks Project support the National Parks Conservation Association and their mission to fight for the future of public lands so they are preserved for generations to come
Check out our guide to hiking hats for more ideas.
6. Fanny Pack aka Waist Pack aka Hip Pack
Fanny packs aren't just functional, now they are stylish too. Smaller styles double as a city bag while larger styles can replace a backpack. The Cotopaxi Bataan is a favorite and here are four more great choices in order of capacity:
Big enough to fit a phone, wallet, and some extras, this small pack can be used alone or for easy access to necessities while wearing a larger backpack.
This playful chalk bag-inspired bag holds 2 liters and can be worn around the waist or over the shoulder. For more pockets, check out the 1.5 liter Mantis 1 or 2.5 liter Mantis2 waist packs. They even have a handy slot in the mesh backing that fits a smartphone.
Topo's most popular hip pack, this 7.3 liter bag is stylish and functional. Made of sturdy, durable nylon, choose from 7on trend colors. For something a little smaller, the Topo Mountain Hip Pack is 2.4 liters with external storage for extras.
At 8 liters, this hip pack is can accommodate everything for a day trip or exterior compression straps can cinch the bag smaller. It comes in a bright blue and camo.
7. National Parks Pass
Explore more terrain with a parks pass.
For a mere $80, this pass covers all the US National Parks plus land managed by the Burea of Land Management, Forest Service, Fish and Wildlife Service, and more, for a total of 1188 sites. A park entrance fee can run as high as $25 so it doesn't take long to be worth it. REI donates 10% of sales to the National Park Foundation.
Keep in mind that the pass is valid for 1 year from the month of purchase, don't get it too early or buy a gift certificate.
8. Solar Charger For Phones + Electronics
A drained battery can be a safety issue when in remote areas. These solar chargers make sure every electronic device has power.
This is our top pick for performance and price point. There is also the Nomad 5 for about $60.
9. GPS Hiking Watch
Maps are great but a GPS watch can tell you exactly where you are. And a whole lot more. All of these Garmin watches can be paired with the last top gift pick, a satellite communicator.
It's more than just a GPS tracker. The watch also tracks heart rate, blood oxygen, guides training, and more. Get more info here.
Never run out of batteries with this solar-charged watch.
All the Fenix 6 watches are expensive. The Garmin Instinct Solar is a cheaper, more rugged watch with the same satellite GPS, altimeter, and barometer, plus health tracking. Pair it with the Garmin Explorer app to view maps in color on a larger screen. Plus it's solar.
10. Satellite Communicator
A satellite communicator can provide peace of mind for parents, partners, and loved ones for their people are off on an adventure. When out of cell phone range, this is the only way to communicate.
This small device can send and receive text messages, track and share hikes, and send out an SOS alert from anywhere. It can also be paired with the Garmin Fenix or Instinct Solar watches.
---
Stocking Stuffers Ideas For Hikers
1. Hydration
Nuun has been my go-to hydration drink for about as long as they have been around. Only 10 calories from one gram of sugar. It's cheaper than Gatorade with a lot less plastic. I like that you can adjust the flavor strength by using part of a tablet or more water. I prefer the citrus and berry flavors but there are plenty of options. Nuun usually costs $7 a tube so anytime it costs less, I grab a few.
Buy an individual tube or a few at once in the Holiday Wellness Set or Sports Set.
2. Really Good Chocolate
Sometimes buying presents is about buying things for others that you wouldn't buy for yourself. Expensive chocolate is one of those things. Even better if it is locally made, fair trade, and/or ethical chocolate to spread some of that holiday cheer around the world.
3. Emergency Supplies
Expect the unexpected to stay safe in the wilderness.
It's unbreakable, weighs 1/10 of an ounce, and can make a sound over 100 decibels, so maybe include some earplugs.
Bright orange ribbon can be used to mark trails or leave a path when lost in the woods.
A water-resistant case contains a light stick, button compass, survival blanket and towel. Plus, it's on sale.
Weighing in at only 2.5 ounces, this emergency blanket prevents heat loss, is waterproof, and is a high visibility orange color.
Similar to the emergency blanket, this emergency sleeping bag also keeps in the heat, keeps out water, and is a bright color. It weighs 4.1 ounces and folds out to a 3'x7′ rectangle. The carry bag also includes a 120-decibel survival whistle.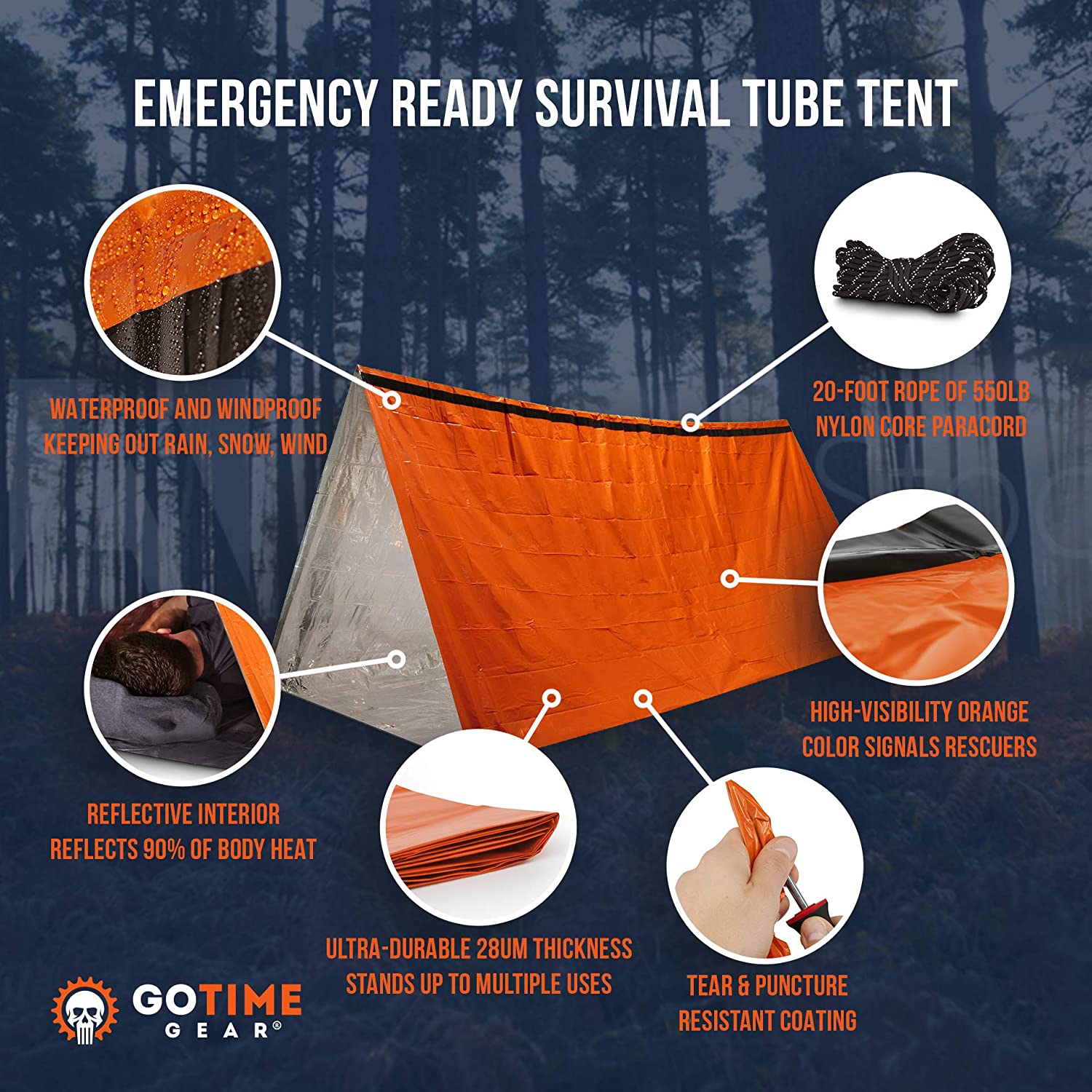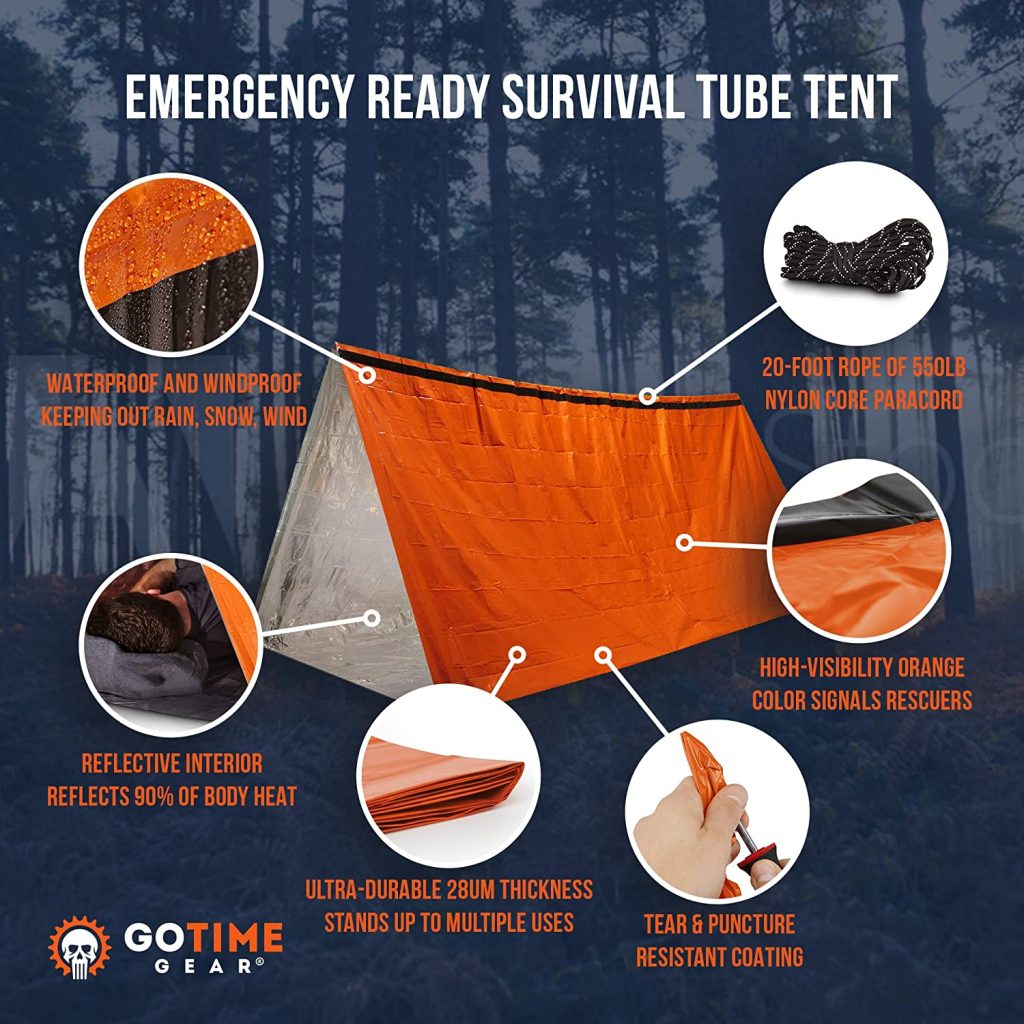 Nature is unpredictable and this $20 lightweight tent makes sure you can weather any storm. The clever design keeps out the elements and reflects back body heat. Use it with the 20-foot paracord as a 2-man tent or it can also be an emergency sleeping bag, emergency bivy sack, or space blanket. It includes a whistle and weighs just over 8 ounces.
4. Duct Tape
Duct tape is the ultimate multipurpose tool that can fix anything from rips in gear to injuries.
When an adhesive is described as aggressive, it is going to be strong and long-lasting. Made of the actual fabrics found in outdoor gear, Tenacious Tape makes long-lasting repairs on the fly.
At 1″ x 10 yards, this tape can go anywhere.
5. Pocket Knife
A knife is handy to have on a hike for a multitude of reasons. There are lots of options like this pocket knife or multitools and hiking knives.
This beautiful pocket knife with a wood handle is made of anti-corrosive stainless steel, weighs only 1.5 ounces, and rings under $20.
---
Gifts For Hikers Under $25
6. Darn Tough Socks
I didn't believe the hype about Darn Tough socks until I got a pair of my own. They were a gift because, like many people, I just couldn't buy myself $22 socks. Give someone else the experience of the most comfortable socks in the world. Plus they are made in the USA and offer a lifetime guarantee.
Of all the Darn Tough Hiking Socks for women, this mountain pattern really stands out.
For men, this striped pair has a cool retro vibe with modern colors.
And don't forget the kids.
7. Hiking Trail Maps
GPS is an essential tool but nothing replaces knowing how to way find the old-fashioned way with a map and compass.
Paper Hiking Maps
Real maps are useful for trip planning, getting to know an area, and wayfinding on the trails. Look for them at REI or locally.
A compass is helpful for navigation and fun for kids.
There are plenty of free hiking map apps and AllTrails is too but the paid Pro version is worth it. For $29.99 a year, maps can be downloaded for areas without service, the app provides off-route notifications, and Lifeline keeps friends and family updated.
8. Hiking Books For Inspiration
Inspire new adventures around the world or closer to home.
In addition to inspiring wanderlust for hikes across the globe, there are options for all interests and skill levels. The book isn't only pretty pictures, though there are plenty of those, but offers wisdom and travel information from expert hikers.
Lonely Planet was my go-to guide as a budget backpacker in my 20 and continues to guide my travels two decades later. With 50 hiking routes in 30 countries plus 150 more suggestions, you'll never be able to hike it all. More than day hikes, this book includes urban trails, thru-hikes, and mountain expeditions.
While it's not being released until May 17, 2022, this book is worth the wait. It includes 50 hikes in North, Central. and South America for experiences in Canada to Belize. With both day hikes and multi-day hikes, it has all the information you can rely on Lonely Planet to provide.
by Derek Dellinger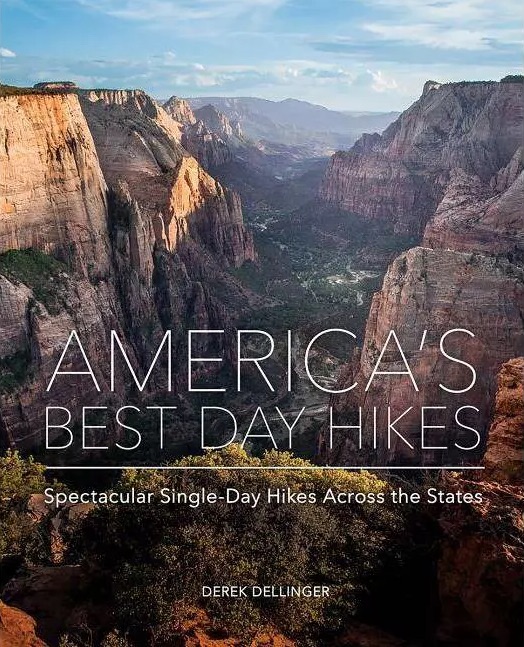 Staying closer to home, this information-packed book describes what you need to know for each hike and why it's worth the journey. Every option is a day hike that doesn't require camping.
9. Books About National Parks
There is more to hiking than just hiking. These books help plan National Park visits and make it easy to keep track of where you've been.
by Amber Share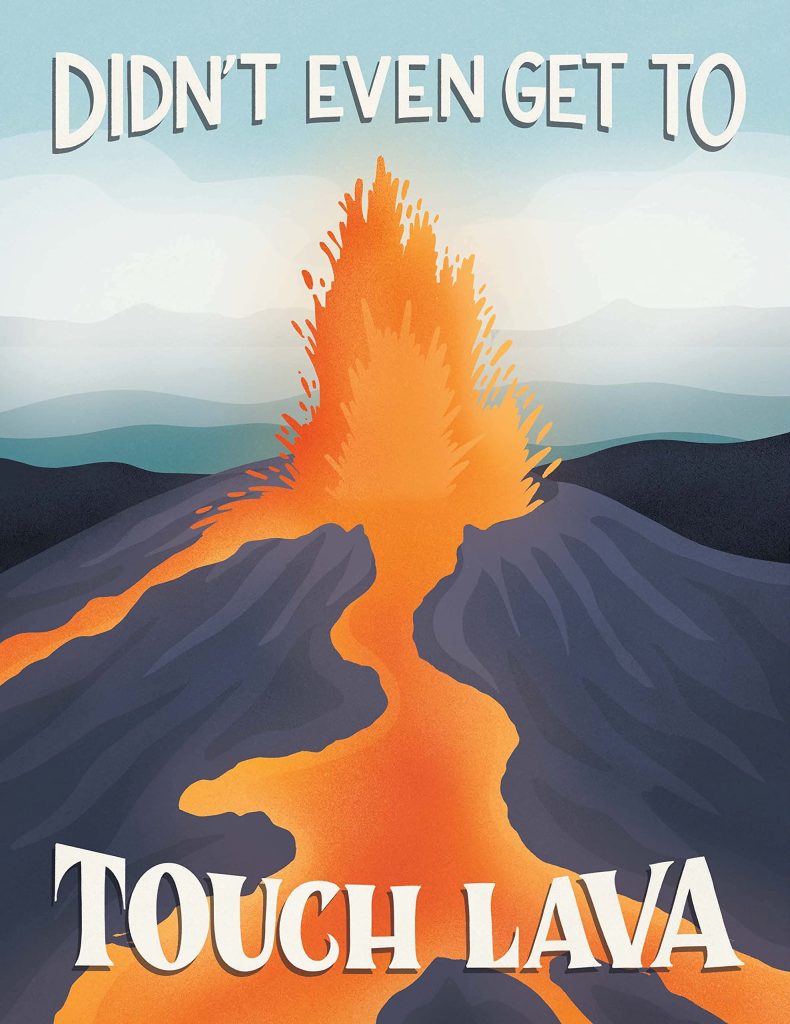 Starting from an entertaining Instagram account, Subpar Parks pairs gorgeous illustrations with real one-star park reviews. This series is also available as prints, postcards, and stickers through Amber Share's website.
From Backpacker Magazine, get the details on easy day hikes to multi-day trips across 44 of America's National Parks. Pair this book with the America The Beautiful Parks Pass to help cross these hikes of the list.
by Emily Hoff and Maygen Killer
There's more to the scenery than beautiful views. This illustrated guide illuminates some of the most interesting and unusual information about the rocks, plants, and animals you may encounter at sixty national parks across America. It's on my Christmas list.
10. Affordable Art For Hikers
For some rare interactive art, this 16″x20″ poster includes all 63 US National Parks. After each park visit, scratch off the gold foil layer to reveal the colorful vintage-inspired illustration below. It comes in an attractive and sturdy box that makes an ideal gift for park lovers of all ages.
A combination of four maps and Digital Elevation Data, this map is so detailed that it appears to be three-dimensional. There's also one for Canada. This map makes it easy to dream of new places to explore. Muir Way also maps of all the National Parks, individual states, and topographical maps.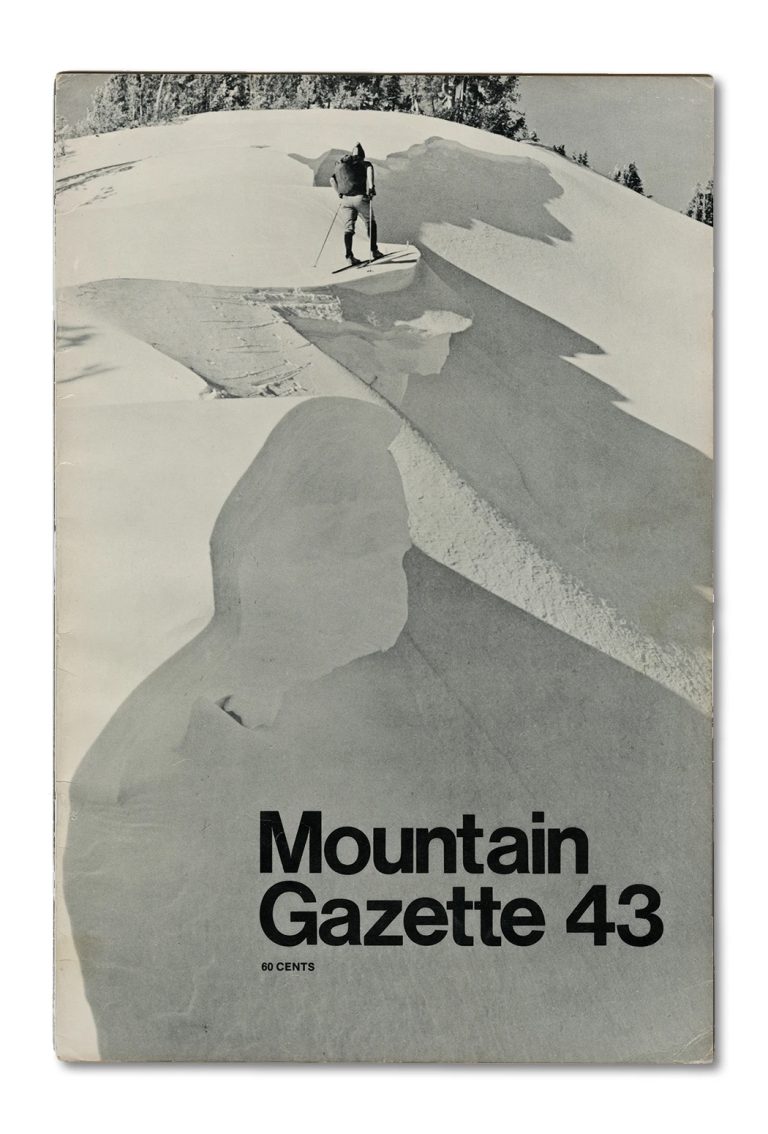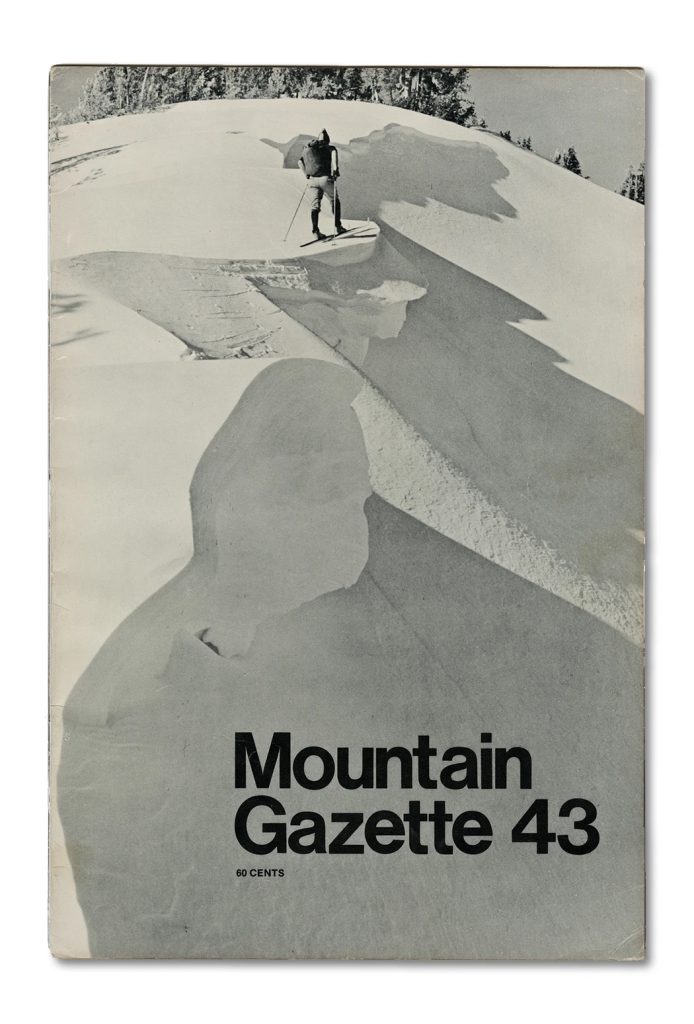 This vintage outdoors magazine is making a comeback. These retro prints start at $40 for 9×12 and go up in size and price. They also have some cool merch.
---
Gifts Under $50
11. Base Layers
Base layers are the foundation of any hiking outfit. This is a chance to give an upgrade gift of a wool or silk t-shirt, long sleeve, or bottoms. These layers aren't just for hiking but can be worn under clothes to keep warm through the winter months.
Arc'teryx AR Motus Hoody (Women | Men)
Some base layers are kind of like underwear and not made to be seen. That is not the case with this hoody. It is stylish, soft, and can be worn as a top layer in warmer weather or first layer in cooler temperatures. It also comes in a without a hood or zip neck for men and crew neck for women.
Smartwool 250 Baselayer Top (Women | Men)
Wool does everything a base layer needs to do – wicks away sweat and dries quickly – without the odor that synthetics can get. The number 250 refers to the grams of merino per square meter. This is a heavier weight base layer. Add the matching bottoms for women and men for full-body warmth.
Terramar ThermaSilk Crew Neck For (Women | Men)
Silk does everything a wool base layer does without any bulk or itchiness. These shirts are as thin as pantyhose so it fits under everything, though it will be see through of worn alone. They make bottoms for women and men too.
12. High Quality Gloves
For more recommendations, check out this hiking gloves guide.
Outdoor Research Flurry Sensor Gloves (Women | Men)
A wool-polyester blend outside and soft fleece lining inside keep hands warm, comfortable, and dry. Sensors on the thumb and index fingers access a phone while silicone elsewhere provides good grip.
Give the best of both worlds with this fingerless glove/mitten combo made out of 100% recycled fleece. These aren't just great gloves for the outdoors but the city as well.
13. Super Duper Socks
We've already talked about some socks but these are next level.
Getting socks as a gift is exciting when they are waterproof socks. With these socks, every shoe becomes waterproof. They work for wet and/or snowy winters.
Darn Tough Mountaineering Socks (Women | Men)
A mountaineering sock is a heavyweight kneesock (or over the calf as they say these days). They provide extra protection worn under pants or with a hiking skirt.
14. Monocular
A monocular is half of a set of binoculars. They provide the same long-range viewing at a fraction of the weight and cost.
In addition to being a pretty sweet monocular, this device has a phone attachment that takes pictures of the 12x closer view. It is also waterproof, dustproof, and shockproof.
As the name indicates, this monocular has 8x magnification. It is made for the outdoors with nonslip rubber armor, a waterproof seal to keep out moisture, dust, and debris, and a lifetime guarantee.
---
Under $100
Sometimes you need to take a load off. Get comfortable anywhere with a hammock or folding chair.
15. Outdoors Furniture
Made of fabric remnants, this 2-person hammock is light enough to take backpacking and comfortable enough for backyard lounging. For $10 more, get a fun pattern. There is also a SingleNest version for those who don't like to share.
Take that camping chair to the next level with this portable rocker. The rocking mechanism occasionally breaks so buy it from REI for their one-year guarantee.
This is the lightest and most comfortable portable chair available. It folds up in a 13.5″ wide bag and weighs just under 2 pounds so it can easily be taken hiking or backpacking.
---
Outdoors Gifts For Kids
This hiking gear guide for kids has plenty of gift ideas and here are a few more.
16. First Backpack For Kids
For bigger kids, check out these hiking backpacks and hydration packs for kids.
Small enough to fit 2-year olds, this 4.5-liter backpack can carry water, a snack, and small toy without getting too heavy. Designed for toddlers, the pack can be put on and opened up easily by little fingers.
With the same quality construction and features as the adults' packs, the Kikki is designed for kids over 3 with bright colors, adorable animal ears, and 8-liter capacity.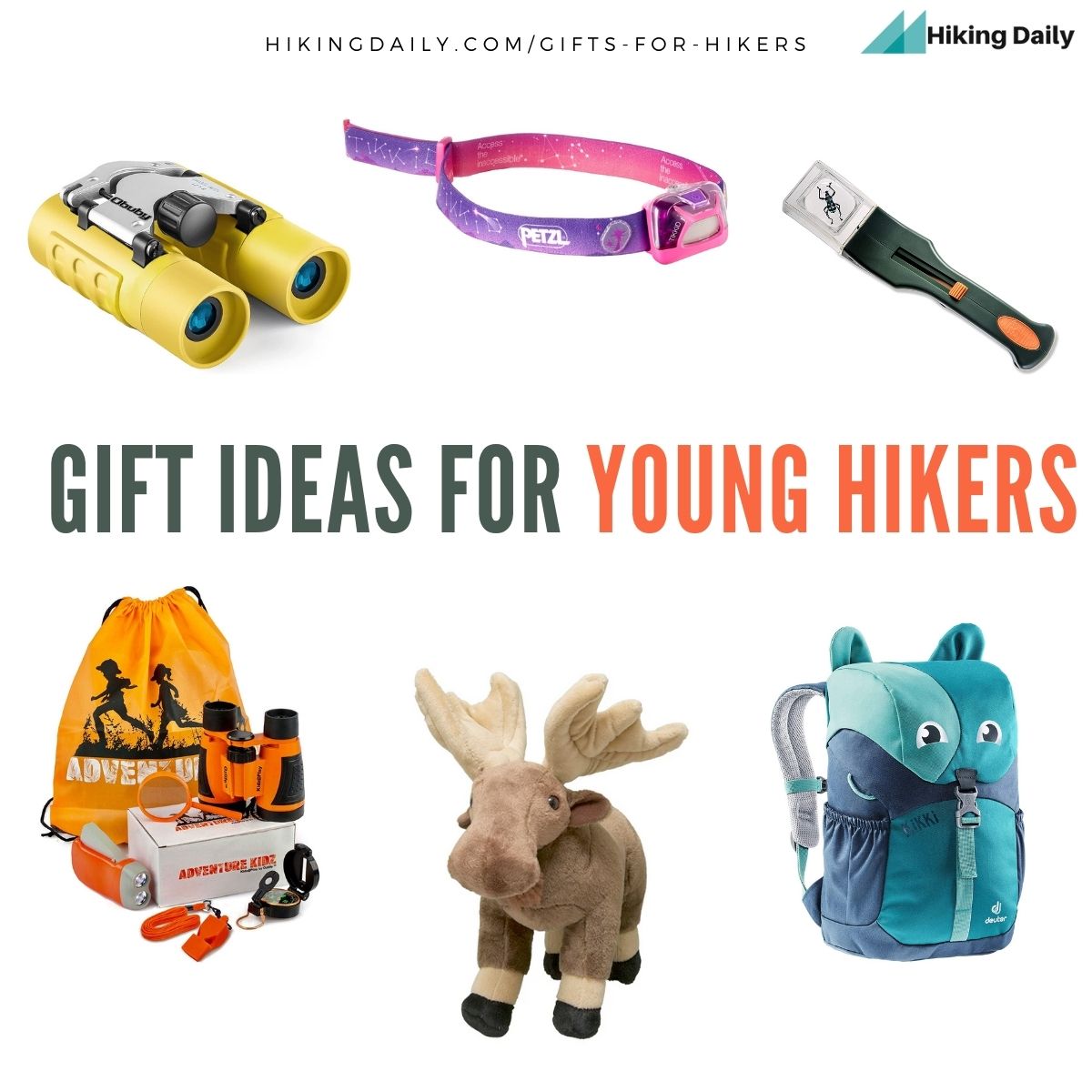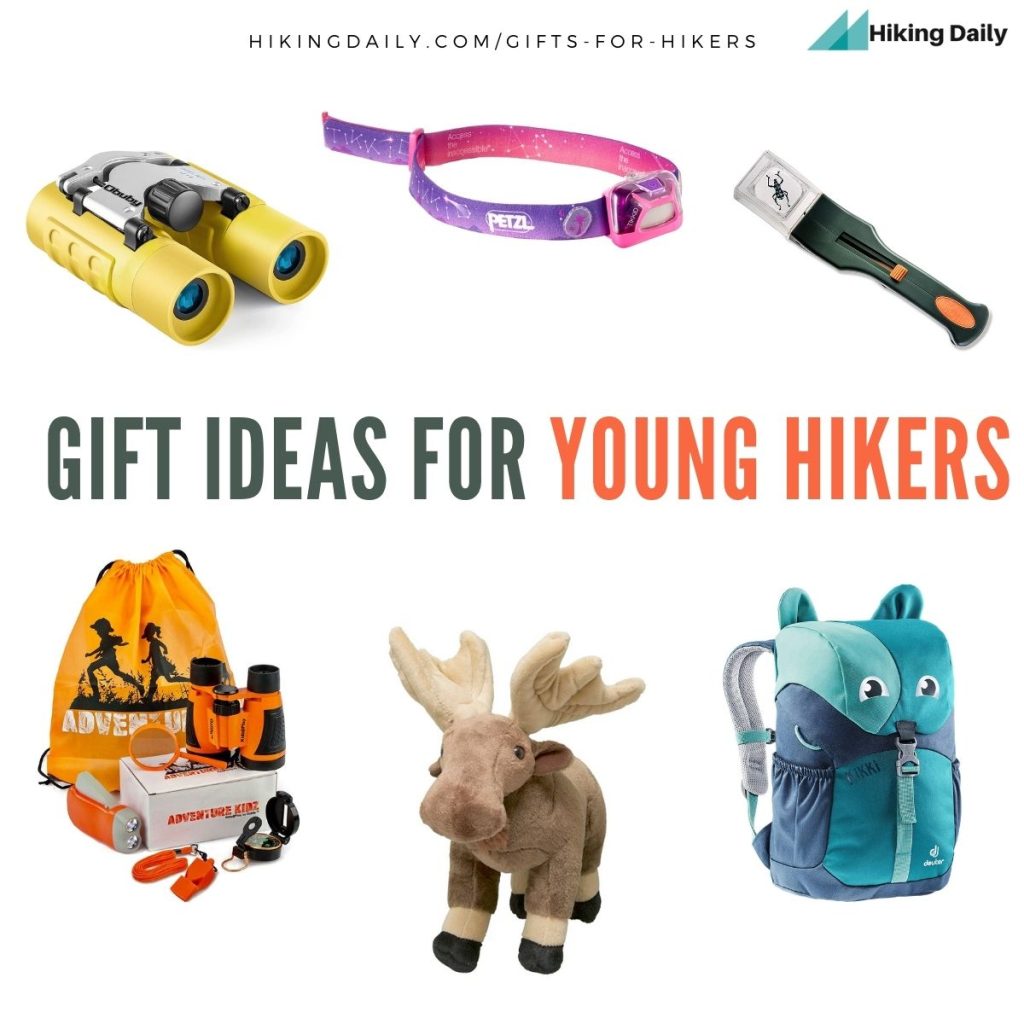 17. Headlamps For Kids
Kids can use adult headlamps but you may not want them to. Young children often look directly into the light or shine it into others' eyes. Headlamps designed for kids are smaller and dimmer, with up to 30 lumens compared to 400 lumens and higher in adult headlamps.
It's a real headlamp that keeps young kids safe with 20 lumen brightness to protect sensitive eyes and an easy release.
Two LEDs provide 30-lumen brightness that shine up to 20 meters. In addition to dimmer and strobe settings, there are colored lights as well.
The lamp tilts in both directions so it still works when worn upside down. It is also water-resistant and has a breakaway strap.
A red light flashlight is the closest thing to seeing in the dark and it is never too bright.
A wonderful gift for animal lovers of all ages, this gift supports the World Wildlife Fund's conservation efforts. For something tangible, the adoption kit includes a 12″ plush animal, adoption certificate, and information card. Choose to "adopt" a local endangered animal like a cougar, prairie dog, or moose, or something from further afield. It's a fun gift that will also help build a sense of stewardship.