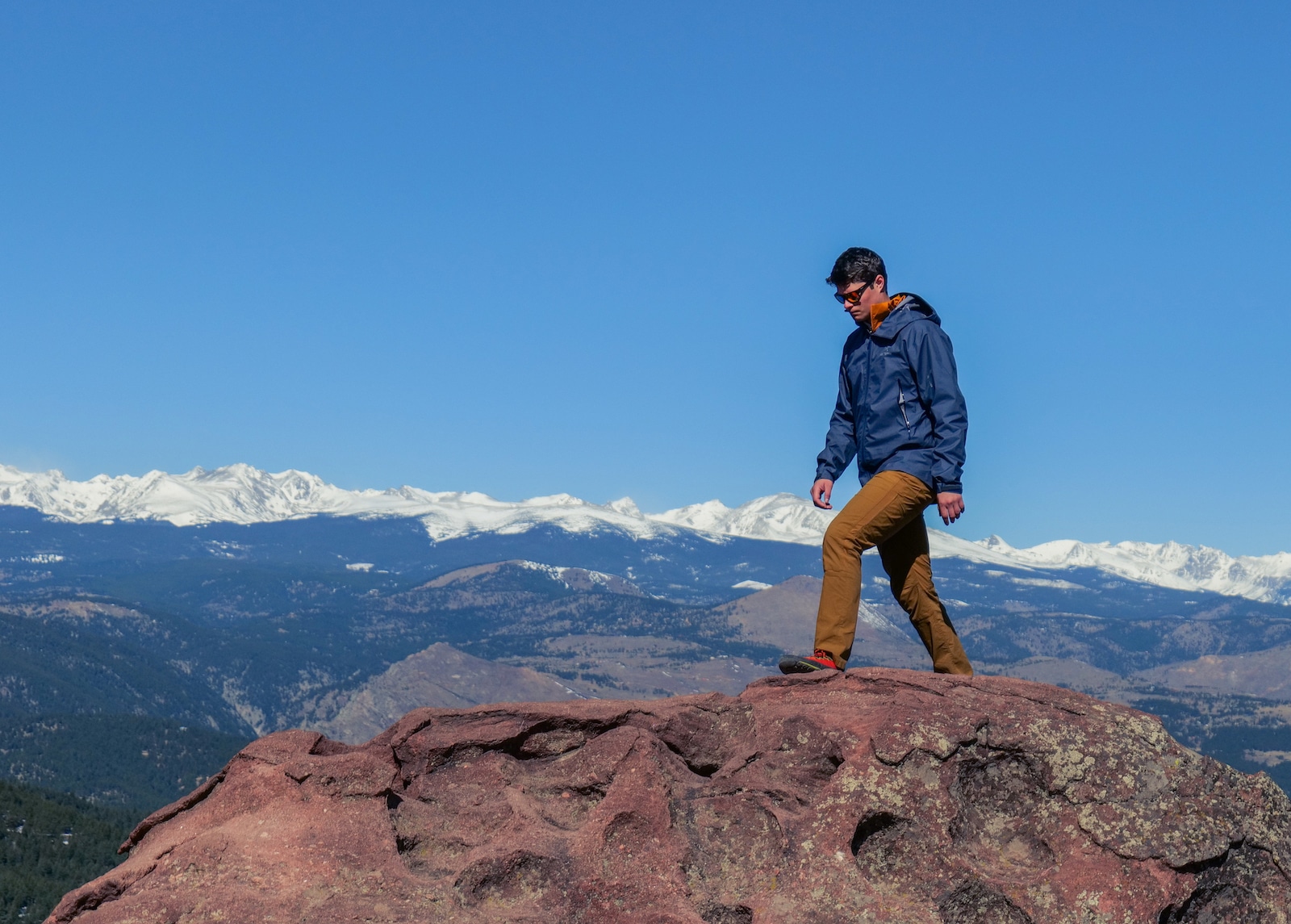 Whenever different outdoor companies promote proprietary new face fabric, there is always skepticism, especially with a name as fancy as Hadron liquid crystal polymer (LCP). Is it real? Or just a marketing ploy to ensure that consumers think what they are buying is advanced and sophisticated? After just a few days of using the product, it was apparent that the new face fabric is in fact, a game-changer.
This shell jacket from Arc'teryx is another part of their large Beta shell line, meant for all-around activities, explicitly hiking and trekking. I'll admit, at first I was a little apprehensive of this new face fabric. Hadron LCP is also being used in the Alpha AR backpack from Arc'teryx, so with its use on a climbing backpack made for sharp climbing tools, the durability was promising. With Arc'teryx being the leader in outdoor company hard-shells, with their extensive R&D and relationship with gore-tex, I wasn't planning on being disappointed.
First impressions
At first glance, I was incredibly shocked at just how light this shell was. Coming in at 9oz, this is one of Arc'teryx's 3-layer gore-tex shells. In fact, their lightest 3-layer gore-tex shell is a pullover, which is only less than 2oz lighter. In comparison to the original Beta LT, the Beta LT Hadron comes in at nearly 4oz lighter. But, a product being so light, also comes with a potential compromise on breathability, and durability. This has changed with gore-tex as a whole, and specifically Arc'teryx in the last decade, but still, some gore-tex products still lack breathability and durability. While all of Arc'teryx's gore-tex shells are waterproof, the products with 3-layer gore-tex will be the most breathable and durable. The face fabric it is matched with also makes a huge difference in durability and breathability, something that Arc'teryx was able to do with the very lightweight material in this jacket. For more information on different types of gore-tex, please take a look at this link.
From researching online, it seems the idea with this new Hadron fabric was to be able to reduce weight and increase durability and breathability. In addition to the weight and durability of the jacket, the aesthetics of the jacket are just beautiful. The checkered design of the Hadron fabric also makes it unique amongst the other single-color Arc'teryx jackets.
From the first few days wearing the jacket, around town, and on the trails, I was shocked at the breathability. Having owned other Arc'teryx shells, an older pac-lite shell, a Beta AR, and an Alpha SV, I can definitely say that this is one of the most breathable Arc'teryx shells I have owned. That being said, gore-tex C-Knit which is used in other Arc'teryx shell products, is definitely still a softer fabric, the Hadron still felt very comfortable and breathable. Yet, Arcteryx pairs their gore-tex C-Knit with a less durable face fabric. There are always trade-offs!
Something else that stood out from this product was the dexterity while wearing the product. If you've ever tried another gore-tex 3L (sometimes referred to as gore-tex pro) jacket from Arc'teryx, chances are the material is bulky, and makes it hard to move your arms up and down. This is the exact opposite of the case with this jacket. It makes it much easier to wear while hiking on more technical terrain, where you might need the usage of your arms. Also, the fabric is much quieter than some of the other gore-tex shells out there. This might seem like a little thing, but for some, it's a huge pet peeve to have loud fabric!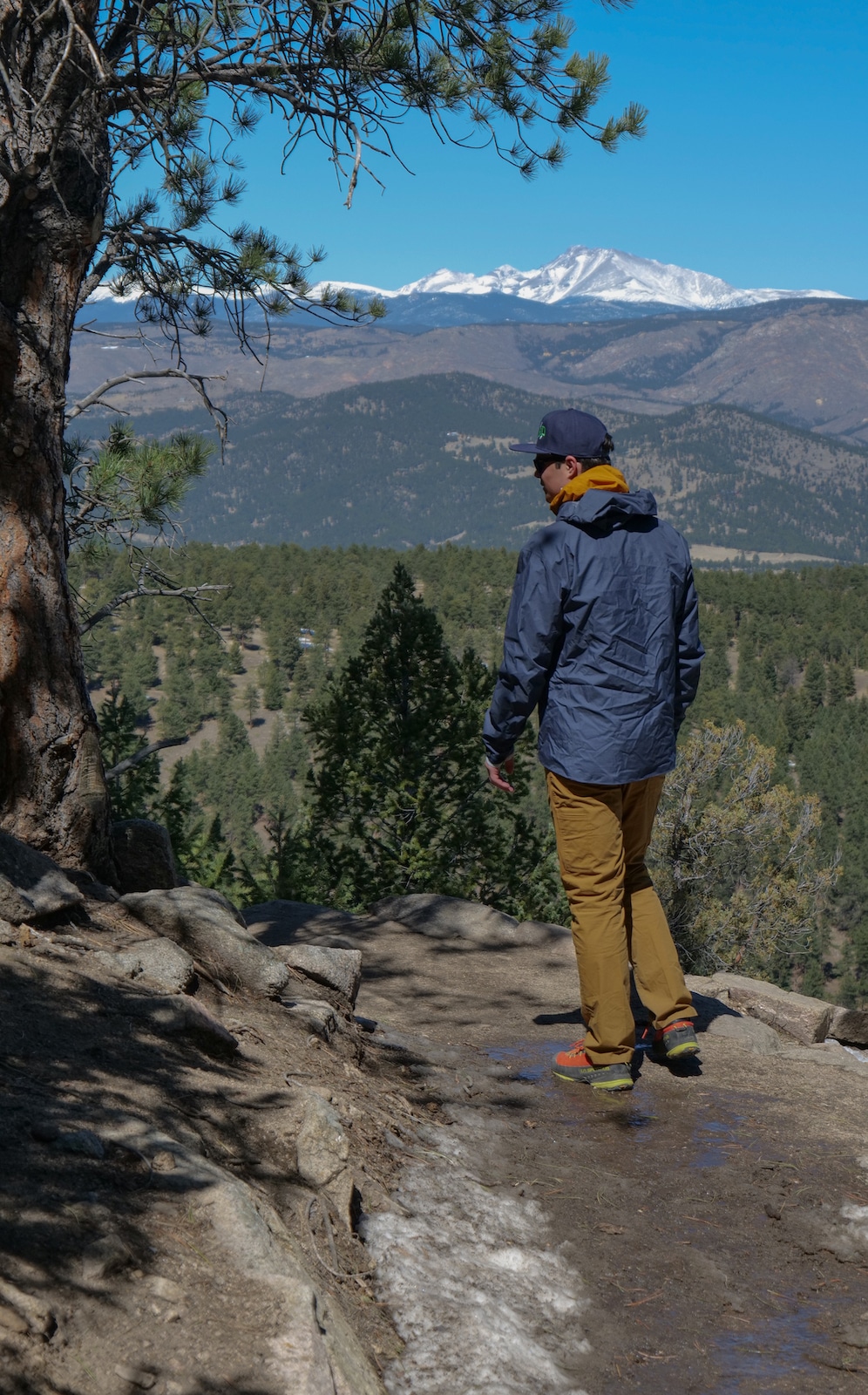 Features
This jacket is pretty limited on features, but that makes sense if you want to cut down on weight. Unlike some of the other Beta models, this jacket does not have pit zips or an extensive amount of pockets. The jacket comes with two medium-sized pockets on either side of the jacket and does not have any pockets on the inside of the jacket. It makes sense for this product, as many more pockets would add a considerable amount of weight.
One of the other notable features is the RECCO search and rescue reflector. It was a little surprising to see this on one of Arc'teryx essentials jackets, but being that I couldn't even notice it was on there, it is a nice added feature to have. Having the RECCO sensor on the jacket adds an extra sense of security. I found it interesting that Arc'teryx added RECCO to a non-snow-related product. Traditionally, the RECCO products have been associated with snow rescue, but it appears that RECCO and its affiliate brands are starting to branch out.
Something that was a bit frustrating, was that the drawstrings on the bottom of the jacket were a bit tough to pull in. There was no larger drawstring like some of the other Arc'teryx jackets have. Again, these are some of the trade-offs associated with having something so lightweight.
Application and Key Benefits
To wrap things up, you may still be wondering, who and what is this jacket for?
Hikers looking for a lightweight, top of the line, waterproof, and breathable shell for all-season usage
Hikers looking for a shell that could also be used for other activities not limited to biking, climbing, and skiing
Hikers looking for a shell that is also lightweight and breathable enough to wear around town
Hikers looking for a lightweight shell to stuff in their pack in case of poor weather, and hikers generally looking to cut down on the weight of their apparel and gear
Marketed to be a lightweight and durable jacket, this product definitely has appropriate advertising. Arc'teryx's claim of the Hadron face fabric being more durable than the regular nylon face fabric on the Beta LT seems fitting. After several days of usage with the product, I see this being used as a lightweight hiking jacket perfect for stuffing into your pack as an outer shell for all-season usage.
I am heavily impressed with the durability of this jacket, but I still see the need for a more durable face fabric on occasion. I wouldn't recommend this jacket for multi-day trips that include heavy brush through thick woods, as I think it would be better suited to have a thicker face fabric.
That being said, Arc'teryx really hit the mark with this jacket. The breathability and durability of a waterproof jacket are virtually unmatched. Sure, there are other jackets on the market that are lighter but are they also more waterproof, durable, and breathable? I'm not convinced.
Users looking for more pockets and a more extensive drawstring at the waist should take a look at a different product. I think for most individuals looking for an incredibly light and durable hiking shell, this will be a fantastic choice. Like other Arc'teryx shells, you can easily layer this product to be able to use it all year round.
Coming in at a price point of $450, the shell is pricy, but you pay for what you get with the incredibly lightweight shell. At the time of publication, this jacket is only available directly from Arcteryx. It is likely that the product will make it to other third parties in the coming seasons. For now, check out the Arc'teryx website below, but be on the lookout for Happy hiking!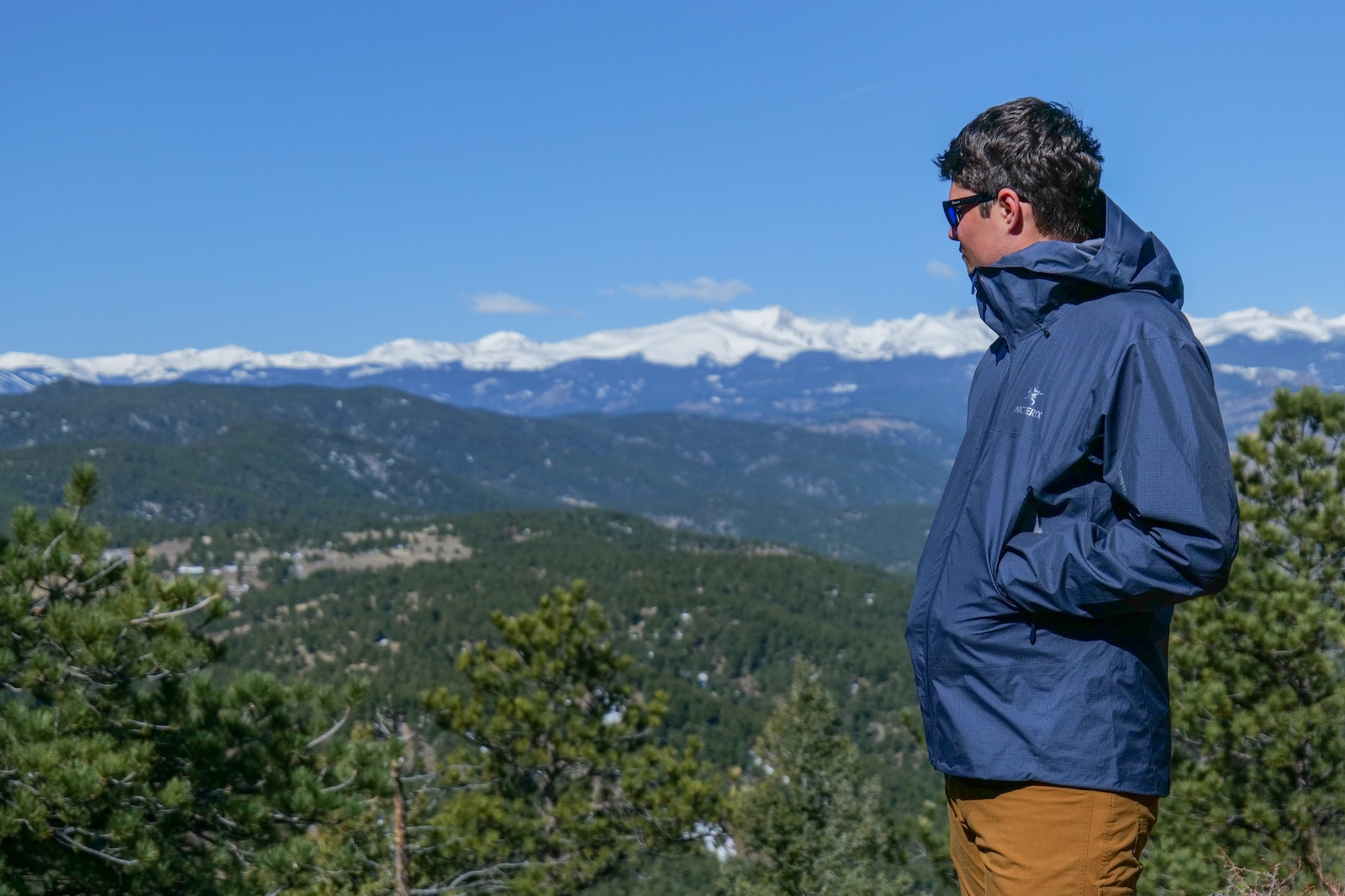 More Arc'teryx Jackets That Are Perfect For Hiking
We have tested this super lightweight shell jacket. You would never guess there is a layer of insulation in this jacket because it is so lightweight and packable. This makes it the perfect jacket to stash in your backpack for protection when you need it. If the temperatures drop or a sudden storm moves in, this jacket will give you some insulation, wind resistance, and water resistance thanks to a DWR finish. Weight comes in at a mere 269g or 9.5 oz.
Designed for any outdoor adventure, Arc'teryx equipped the Beta AR with GORE-TEX Pro fabric, the highest standard for staying dry. This jacket is great for any wet and windy activity. The Beta AR will protect you from heavy precipitation while allowing your sweat to escape – ultimately keeping you dry, warm, and super comfortable.