Featherlight Insulation Made for the Mountains
A great down jacket is essential to my kit any time I head out into the mountains. I wanted to see if the Accelerator Down Jacket met my need for a versatile, lightweight down jacket that could keep me comfortable from mountaintops to evenings at camp. Over the course of a month, I tested the Women's Accelerator Down Jacket for warmth, comfort and fit, compressibility and packability, versatility, and durability in alpine conditions from Colorado to California.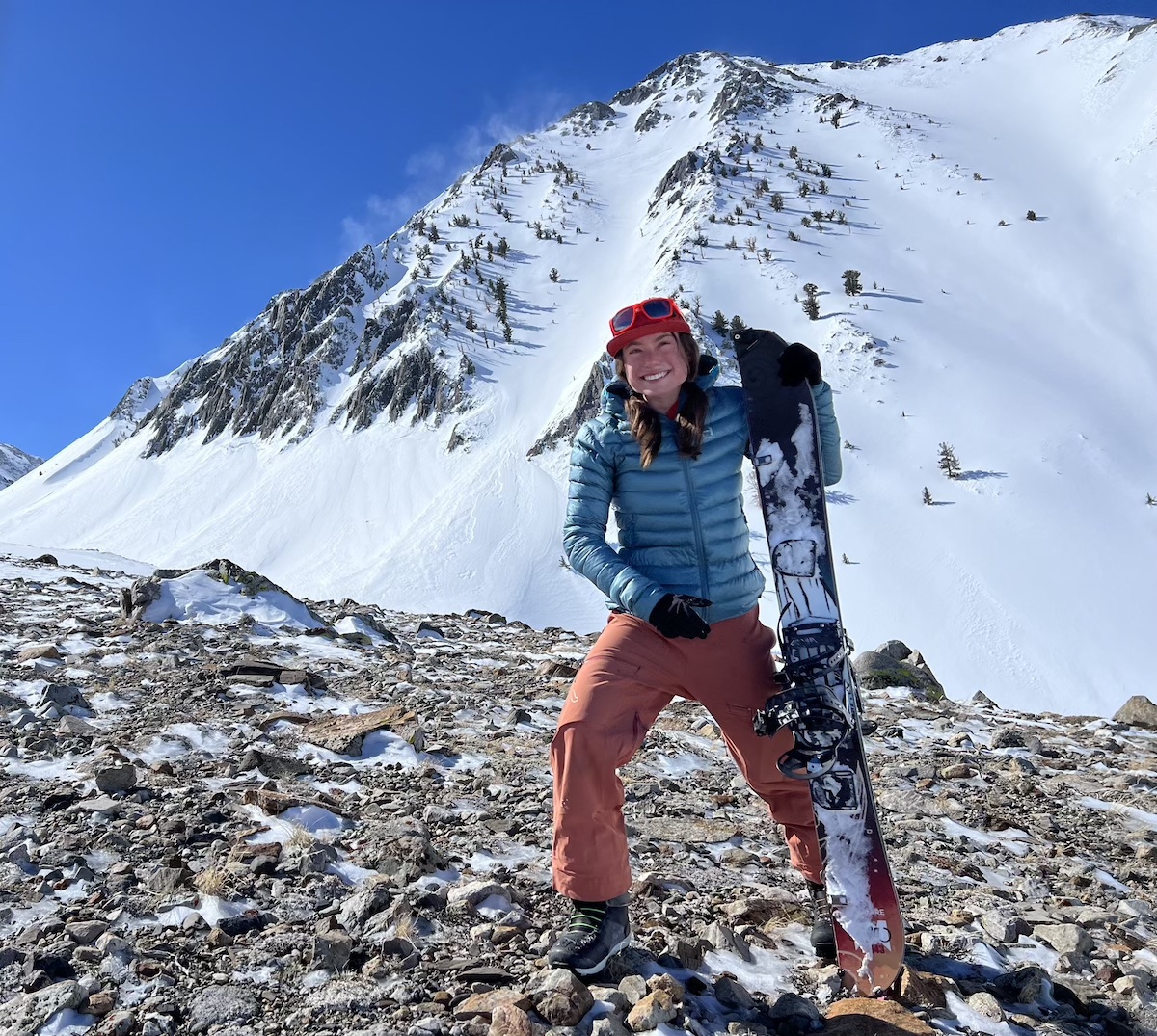 The Details
Price: $330.00
Size: XS
Color: Cloudy Sky
Product Summary:
The Himali Women's Accelerator Down Jacket (Hooded) is a slim-fitting, 850-fill down jacket made for the mountain athlete looking for a lightweight, versatile layer.
It is constructed with a slim fit to decrease the amount of dead space between you and your insulation layer, providing extra warmth for less weight. Constructed with Pertex Quantum fabric, this down jacket is lightweight, packable, and windproof due to the tightly woven shell fabric structure.
Pros:
High warmth-to-weight ratio
Slim, form-fitting construction
Great compressibility
Excellent color choices
11-ounce average weight
Cons:
Some down shedding from seams
Can only accommodate 1-2 thin layers underneath
High price point
Product Features:
850 fill power HyperDRY down
Pertex Quantum ripstop nylon shell (20 denier)
Eco-DWR coating
Fleece mouth guard
Hem and hood drawcords
Integrated stuff sack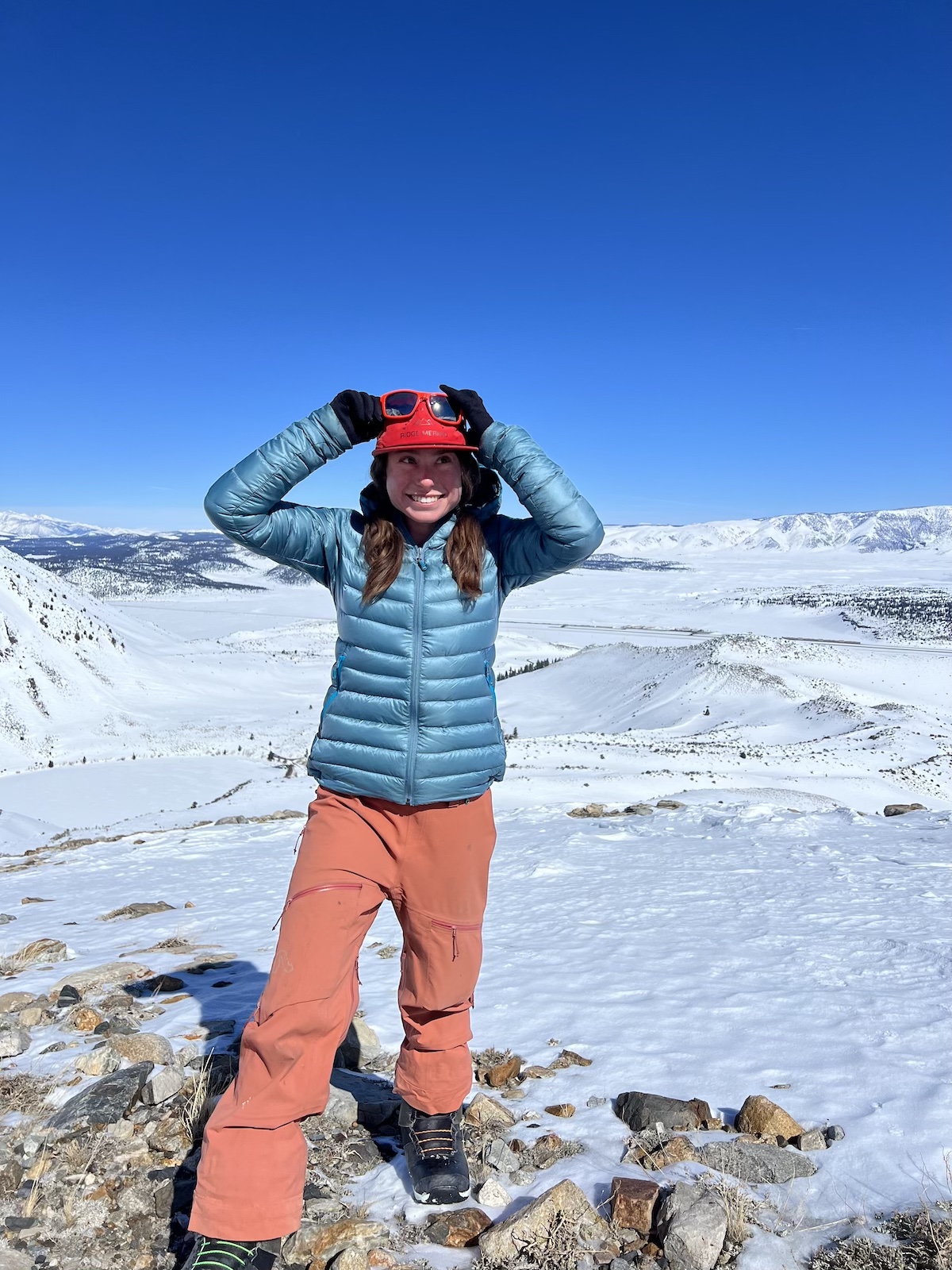 Analysis of the Himali Hooded Accelerator Down Jacket:
Warmth
I found this jacket extremely warm considering its low weight and packability. This is in part due to the Accelerator's 850-fill hydrophobic down construction, with 4 ounces of down fill. Fill power is a measure of the quality of down, measured in a lab by assessing how many cubic inches of loft one ounce of down fill produces after compressing it for a minute– that is, how much fluff does your down have after compressing it. More fluff—or loft— is better because more loft means more warmth.
850 fill-power means that one ounce of this down would loft to 850 cubic inches in this test. Down jackets generally range from 500-1000 fill power, with 850 fill-power on the high end. For more information on understanding down fill-power, check out this article.
The Accelerator utilizes sewn-through baffles, the standard for lightweight down jackets. This means that the stitching between down sections is sewn through both the exterior and interior fabric, holding the down in place. This keeps the down from moving around, staying warm through the entirety of the jacket. While box-wall construction is usually warmer than stitch-through construction, box-wall is usually heavier, bulkier, and only necessary for expedition-level jackets.
One unique feature of the Accelerator jacket is its slim fit. This fit matters for warmth because dead space within the jacket is reduced, meaning your body does not need to heat up as much air as it would with a baggy jacket. I found that the slim fit around the torso and arms did indeed keep me warmer than similar 850-fill jackets with baggier construction.
Lastly, the jacket features hem and hood drawcords to keep warmth in and cold air out. I love the hem drawcord because it prevents cold up-drafts while wearing the jacket, and I often cinch it tight in windy conditions.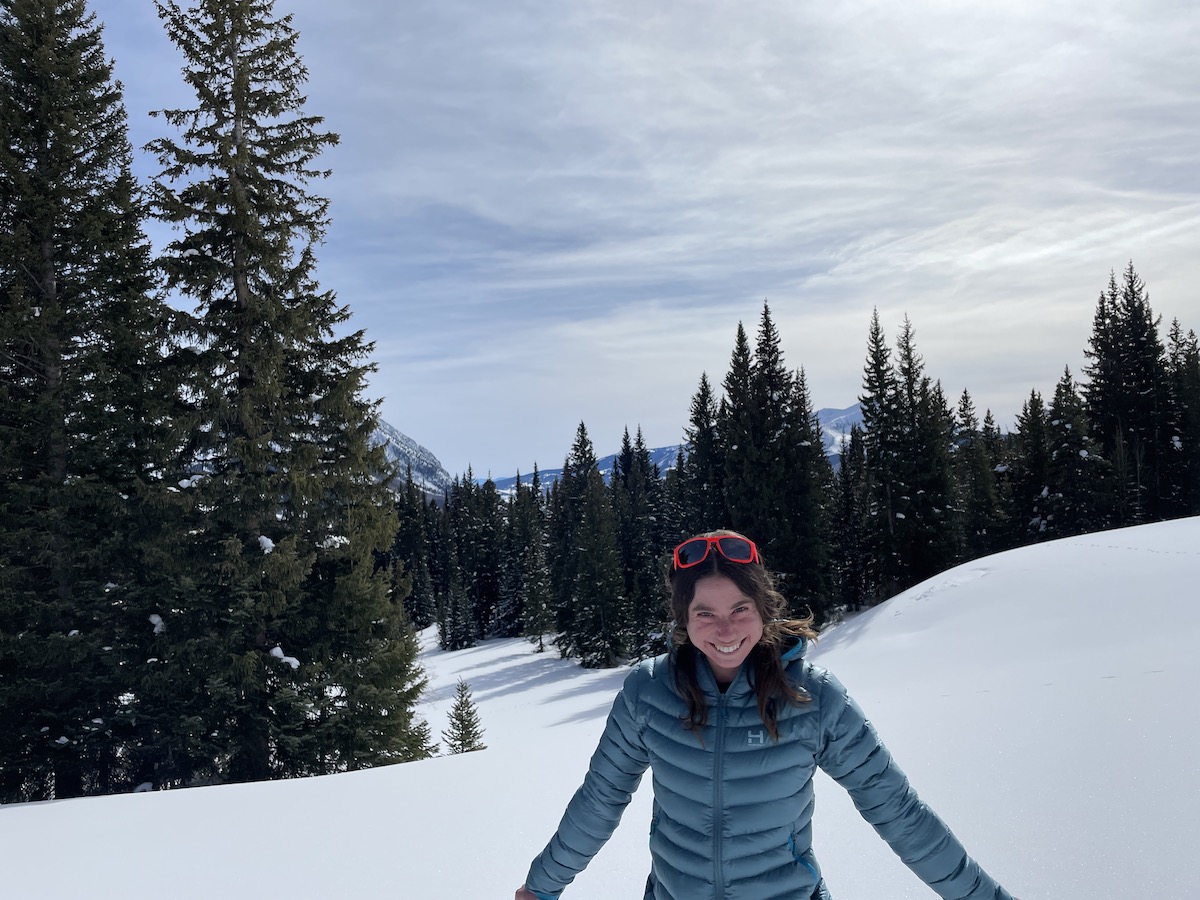 Fit and Comfort
I am 5 feet tall and 105 pounds and tested a size extra small (XS) in the Accelerator jacket. I felt that this jacket was cut slightly small, so I would recommend sizing up if you want to be able to stuff more layers under it.
As mentioned above, this jacket has a seriously slim fit. I personally enjoyed this fit for activities like splitboarding because it easily fit underneath my hardshell jacket, unlike more baggy down jackets that I have utilized for touring. I felt very comfortable when wearing this shell with a base layer and a thin fleece under it, but any more layers than that felt constricting, especially in the arms. Despite the slim fit, I felt quite mobile in the jacket, provided I didn't overlayer underneath it.
I felt incredibly warm when wearing just a base layer and fleece underneath this puffy, often layering this system under a hardshell jacket. In temperatures above 20 F, I infrequently felt the need to layer it with more than that system. This can be in part attributed to the slim fit, reducing the volume of air my body needed to heat between me and my jacket.
The Accelerator features a comfortable hood fit with a fleece face guard for when temperatures dip. I thought this was a great feature for windy ridgelines and frigid mornings on the skin track.
The jacket features two exterior pockets, and one interior pocket. All of the pockets were reasonable sizes for storing snacks and a phone.
Compressibility and Packability
Compressing to the size of a Nalgene water bottle, this jacket has impressive packability. It's not necessarily the smallest on the market, but I found it to be the perfect size for me to stow in my pack when I'm going uphill. It also compresses to about the shape of a Nalgene bottle, so it packs easily into a backpack.
One thing that I love about this jacket is the integrated stuff sack that lives in the jacket's pocket, making for simple compression and packability. The stuff sack is connected to the interior of the pocket, so it is impossible to lose it when out on the trail or in the backcountry. I find it easy to shove my Accelerator into its integrated stuff sack in a few seconds, where it can stay sleekly compressed until I need it. It is also very easy to pull it back out of the stuff sack when the temperature drops.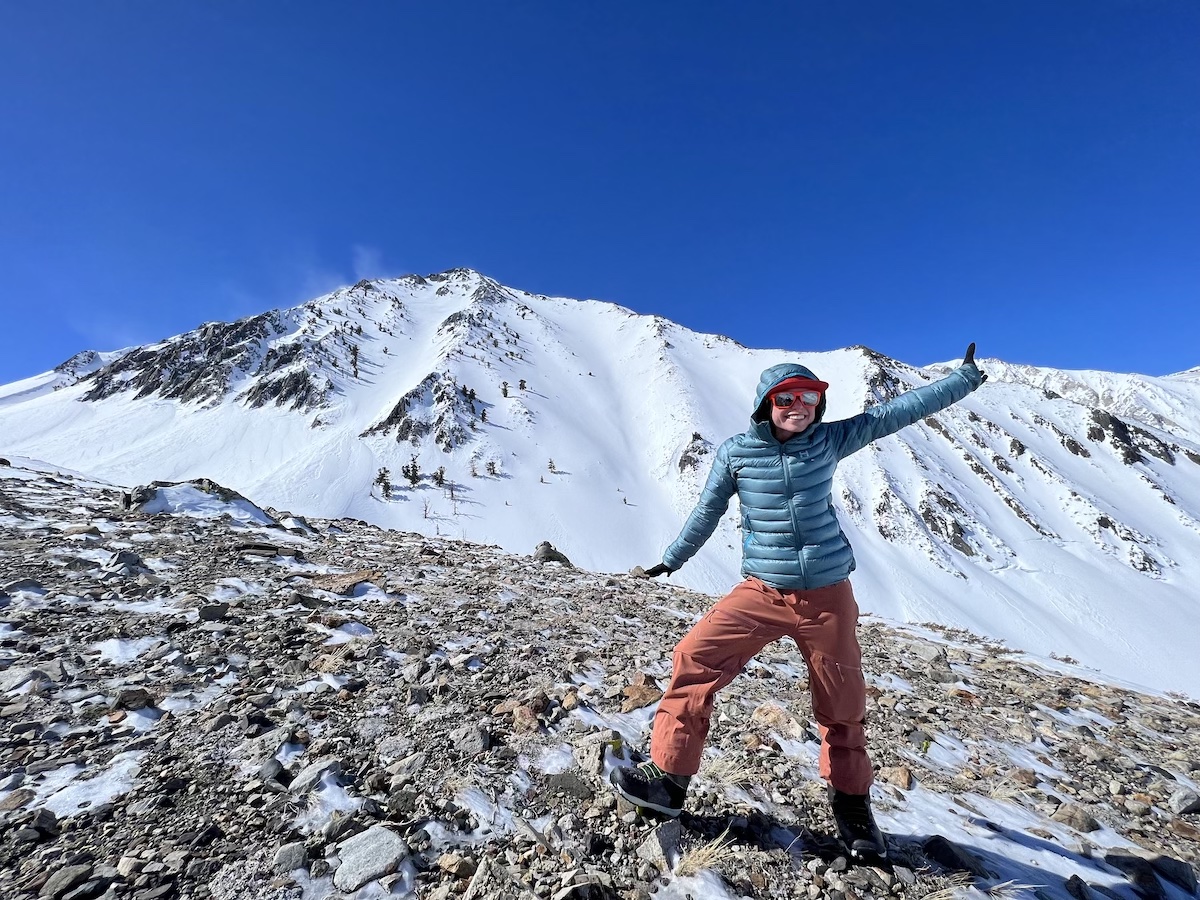 Durability
The Pertex Quantum Ripstop nylon shell (20D) is responsible for much of the durability of the Accelerator Down Jacket. Pertex Quantum is a relatively robust shell material made with a tightly woven structure, allowing insulation to loft fully. It is extremely lightweight and packable, but is windproof in order to maintain higher warmth than other fabrics. When I utilize down jackets in high-use situations, I often run into ripping and tearing of the fabric. In my testing, I have yet to unintentionally tear any holes in the shell of this jacket – even when it was packed next to crampons in my ski touring pack.
The fabric is treated with an eco-durable water repellent (DWR) coating to prevent the jacket's down from soaking through– the Pertex Quantum material itself, however, is not water resistant. If you need expedition-level water resistance, I would recommend finding a jacket that uses Pertex Quantum Pro. For the majority of uses, however, this is an excellent shell material that is relatively durable and windproof. For more information about the variety of Pertex fabric materials, check out this page.
In my testing, I noticed that my Accelerator began to shed down from the seams on both the arms and torso. This down was coming out of areas that had not ripped in any way, but the fill seemed to be escaping through the seams themselves. Thus far, very little down has escaped, but this is certainly something to note in the durability category.
Versatility
A good puffy jacket is essential to the wardrobe of any outdoors person. I found this to be a quite versatile jacket for a variety of outdoor activities. It is an excellent layer for ski touring, backpacking, hiking, and camping. I also frequently found myself wearing it around town, though because of the slim, performance fit, I would argue that it is more suited to active uses. That said, it is a very attractive down jacket with a sleek design.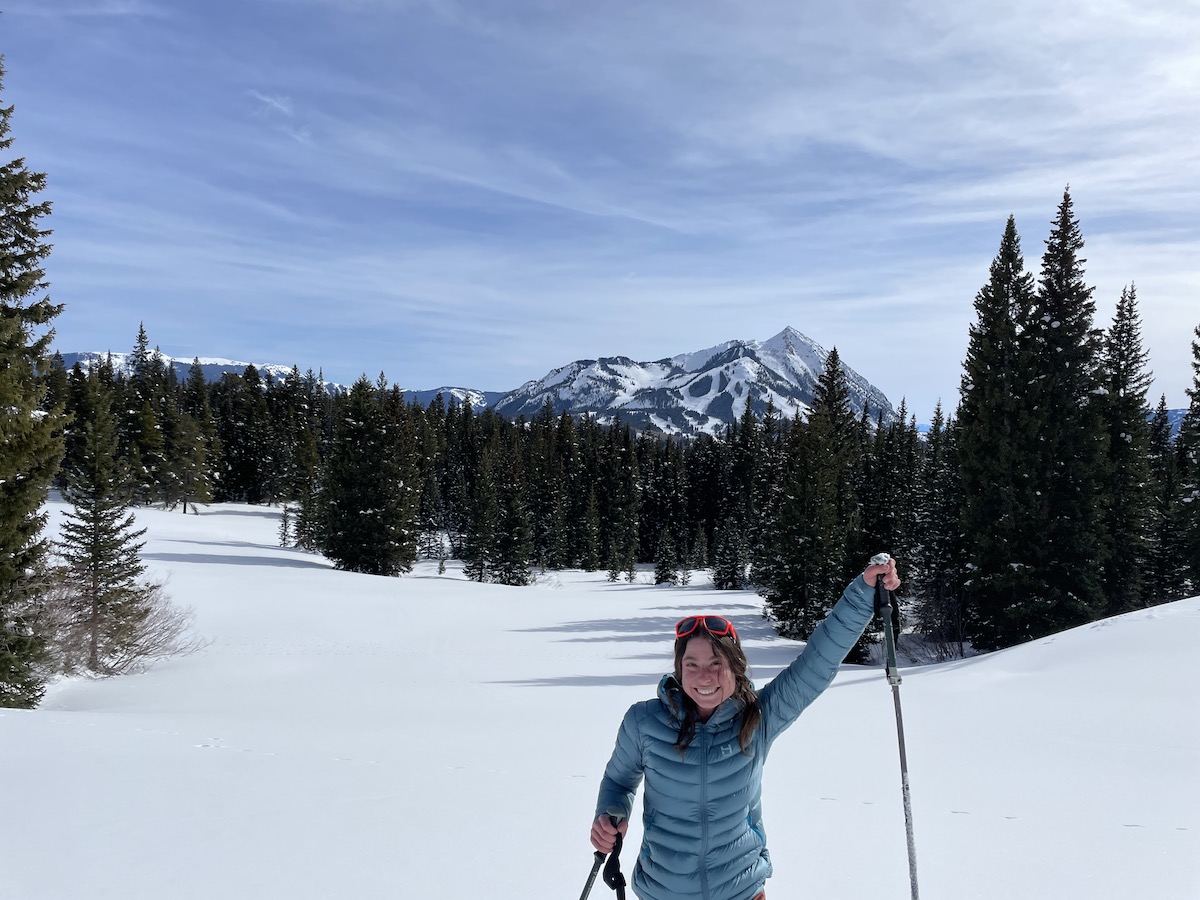 Best for:
Ski touring, alpine climbing, backpacking, hiking, camping.
Scores by Category:
Warmth: 8
Fit and Comfort: 7.5
Compressibility and Packability: 8
Durability: 8
Versatility: 9
Overall Score: 8.1
Why Buy
The Himali Accelerator Hooded Down Jacket is a slim-fitting, versatile down jacket made from high quality materials. It is light, durable, and looks awesome on the wearer. It has an impressive warmth-to-weight ratio, making it an excellent piece of insulation.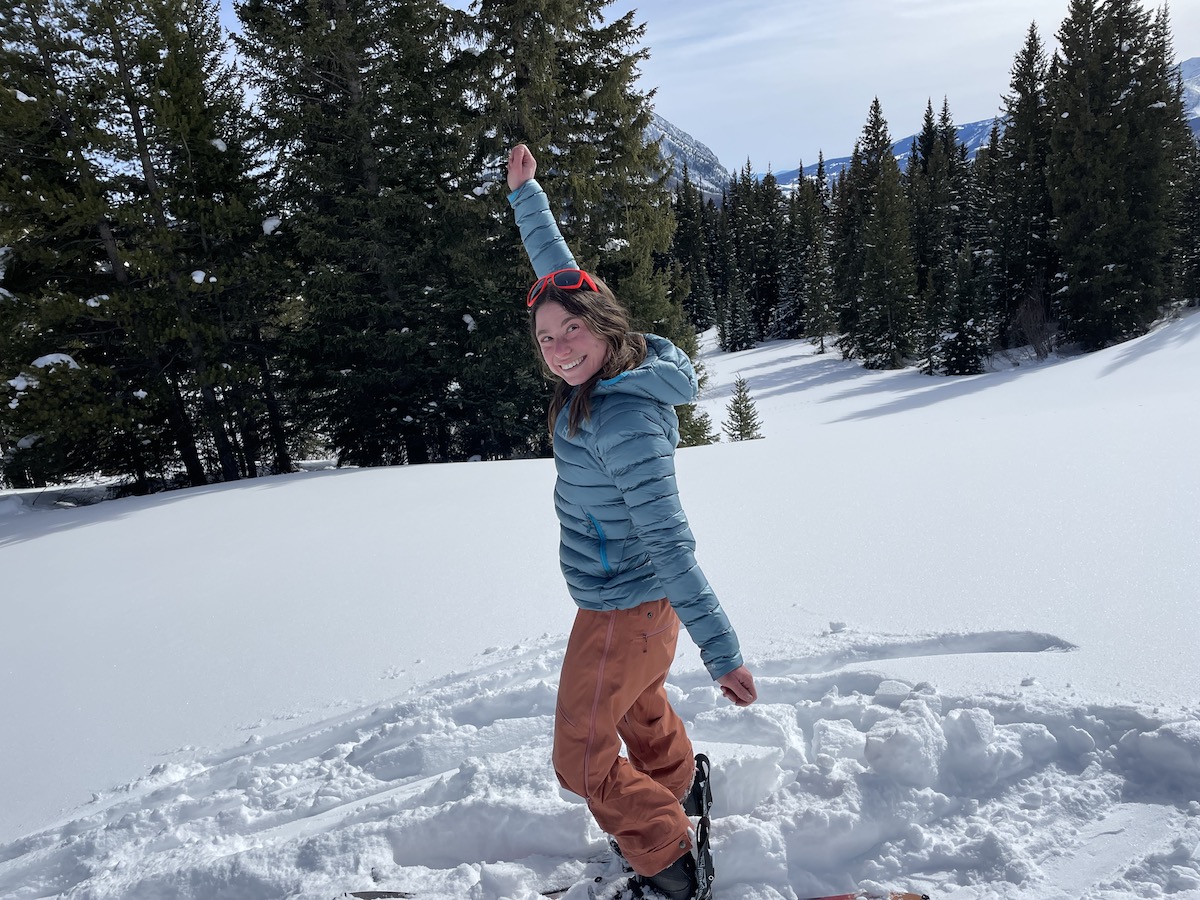 My Testing Process
For this review, I tested the Himali Accelerator Hooded Down Jacket in Cloudy Sky. With over a month of intensive use of this jacket, I got to know its features, pros, and cons. I used it nearly every day, from ski touring to hiking to strolling around town.
This down jacket came with me for a multiday yurt trip at Colorado's Cameron Pass, for snow hydrology fieldwork in Crested Butte, and on countless ski tours in Mammoth Lakes, CA. I used it in temperatures as low as 8F, and as high as 35F.
The categories for which I reviewed this product are as follows: warmth, fit and comfort, compressibility and packability, durability, and versatility. Each of the above categories was given a score on a scale of 1-10, with 1 being the worst possible score, and 10 being the best possible score. To arrive at the overall score, I took the average of the 5 scoring categories.
Frequently Asked Questions
Himali utilizes Responsible Down Standard-certified down in this jacket, meaning that duck and geese feather fill is from humanely-raised animals. Additionally, they use Bluesign certified products as much as possible to ensure a responsible supply chains.
Down is the way to go if you're looking for the best possible warmth to weight ratio. Synthetic insulation is heavier, but it stays warm even when wet, whereas down does not. For a synthetic jacket for cold, wet conditions, I would be curious to test Himali's Ascent Stretch Hoodie, which weighs in around 15.2 ounces (in contrast to the Accelerator's 11 ounce weight).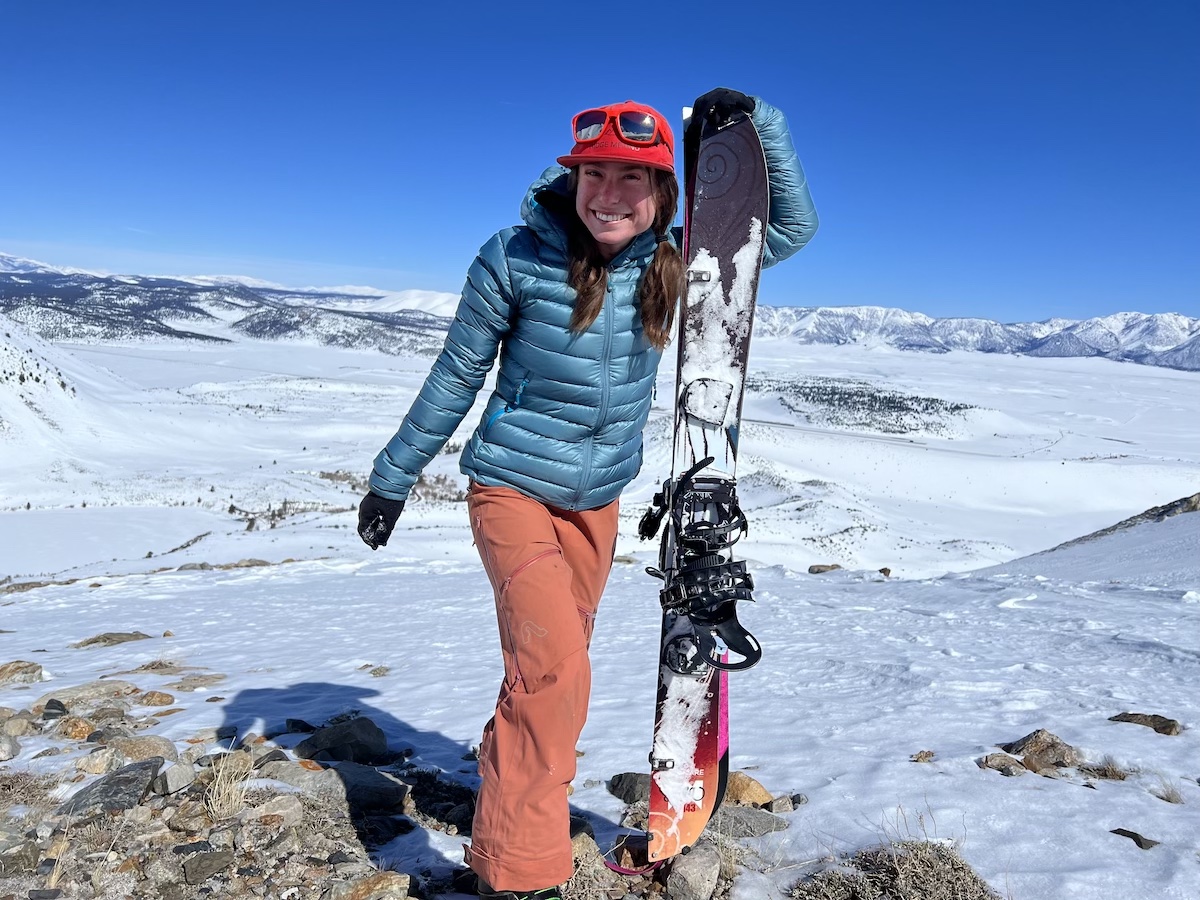 The Bottom Line
This is a high-end, high-quality down jacket suited to mountain activities. It packs down small, is highly durable, and looks great. I would highly recommend this jacket for someone looking for lightweight, performance insulation for mountain activities.