At only 8.6 oz, the Arc'teryx Atom SL Hoody might weigh as much as a feather (okay, that might be an exaggeration but this hiking jacket is exceptionally lightweight). The minimalist jacket is shockingly versatile — it's perfect for hiking, backpacking, AND staying sleek while you strut around town.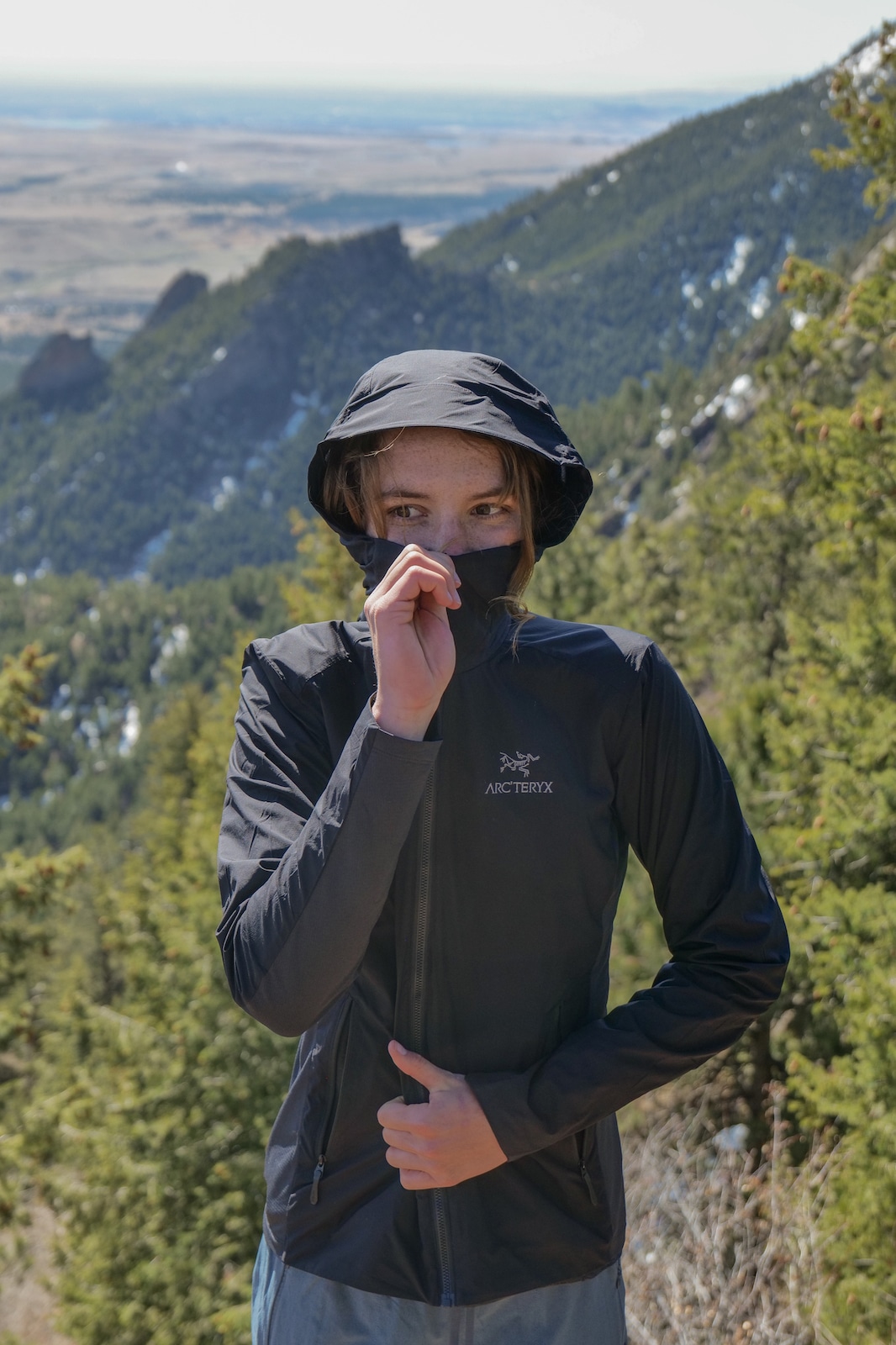 First Impressions
I was first introduced to Arc'teryx through my roommate, who worked at a retail location for a few years. An avid ice climber and mountaineer, his every jacket, pant, and shoe sported their famous urvogel dinosaur logo. I didn't understand his cult-like obsession until I bought my first Atom jacket. From my first day wearing the Atom SL, it was clear why the Atom jacket collection is at the front of the pack.
Endless Versatility
Part of the Atom jackets' prowess is their exceptional ability to regulate body temperature in any environment. I have taken my Atom SL on ice climbing ascents in the Rocky Mountains and humid hikes in the jungles of Rwanda (as protection against dogged mosquitoes). It feels like magic, but it probably has something more to do with the company's "built to last" philosophy.
Unmatched Quality
The hiking gear from Arc'teryx is as high quality as you can get. The Atom SL is built with a soft, 20-denier (D) shell fabric, which is ultralight without sacrificing hardiness. This is an exception to an industry whose thin, ultralight gear is often prone to tearing. The materials used are supported by the Bluesign system, which helps Arctery'x maximize the durability of their gear, and minimize its environmental impact. Their commitment to sustainability makes the brand a great option for those seeking products made with safer, environmentally responsible materials. You can read more about the Arc'teryx sustainability mission here.
Atom SL Hoody Features
Arc'teryx designed the Atom SL to be extraordinarily versatile without sacrificing weight. Every feature has a function, and there are no unnecessary frills.
The hiking jacket has two cinches to adjust fit and breathability. The StormHood is large enough to fit over a climbing helmet but contains a rear cinch to tighten around the top and side of your head. For hikers, this is helpful when looking for extra sun protection for your neck and easily-exposed ears. On the right hip, a drawcord allows you to cinch down the jacket for a closer, more secure fit.
The Atom SL is limited in storage, but for an ultralight layer, it's worth it. The jacket has two hand pockets, strategically placed a little higher to ease access when wearing a backpack. That means no more awkward strap finagling when trying to grab your pocket snack!
Application and Key Benefits
An Adaptable, Stand-Alone Jacket
The Atom SL is ideal for warmer weather or high aerobic activities. If you are planning for a shoulder season and/or extra steep hike, this jacket is ideal. It is light, breathable, and packs down to the size of a grapefruit (the jacket does not come with a stuff sack, but you can mash it into the hoody and give it a good cinch). The weather protection is minimal, so if you are expecting rain, wind, or snow, I would prepare with a heartier shell like the Arc'teryx Beta LT. As mentioned before, my favorite part of the Atom SL is its versatility. If you want one jacket for every activity, a model from the Atom lineup is your best bet.
The Perfect Midlayer
In the winter, the Atom SL alone won't provide you with much warmth. However, when paired with a hard shell like the Arc'teryx Beta LT, the Atom SL will keep you warm without making you sweat. This is a big deal for those going on longer, highly aerobic missions, or for people who just run a little hot.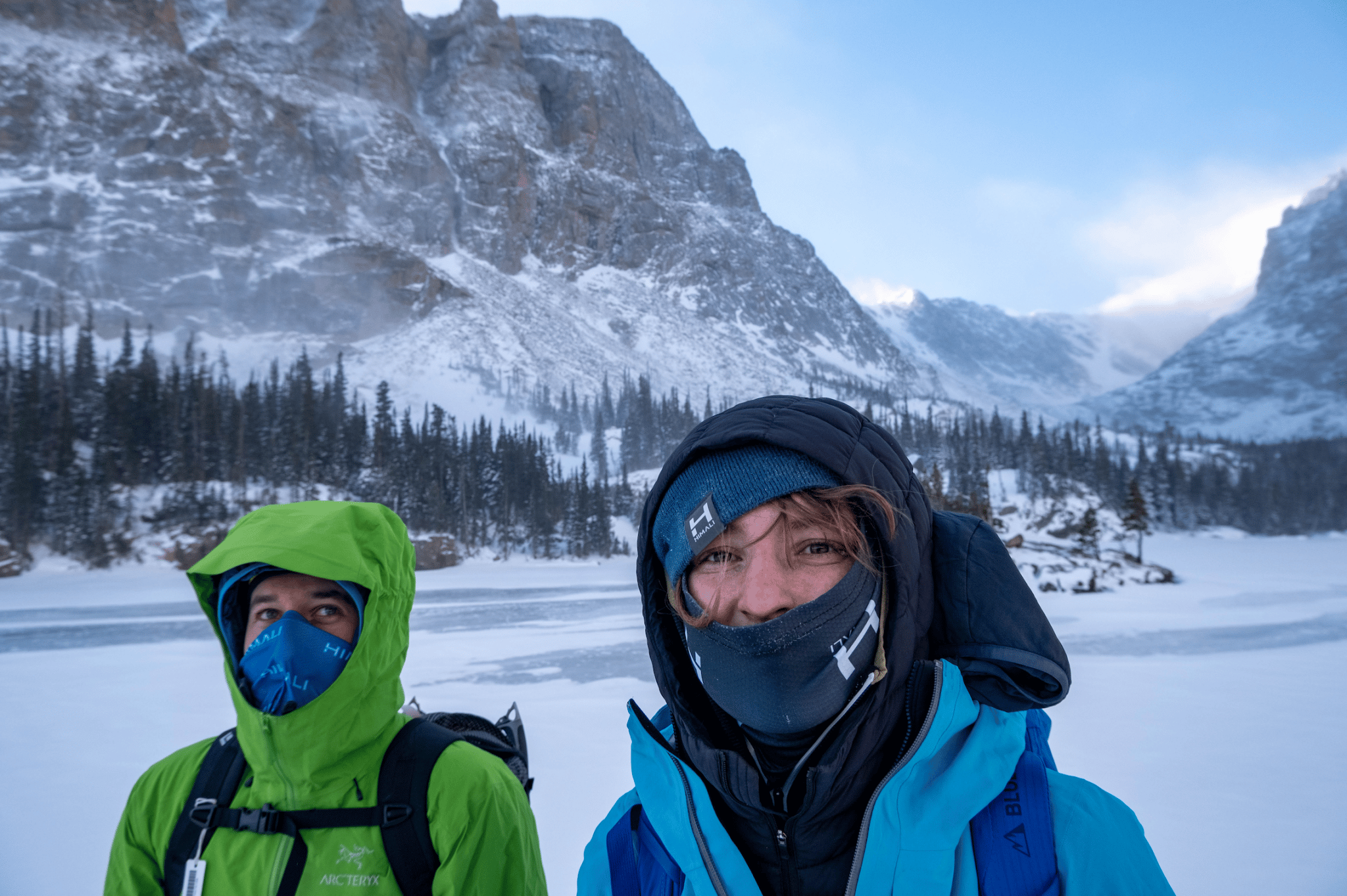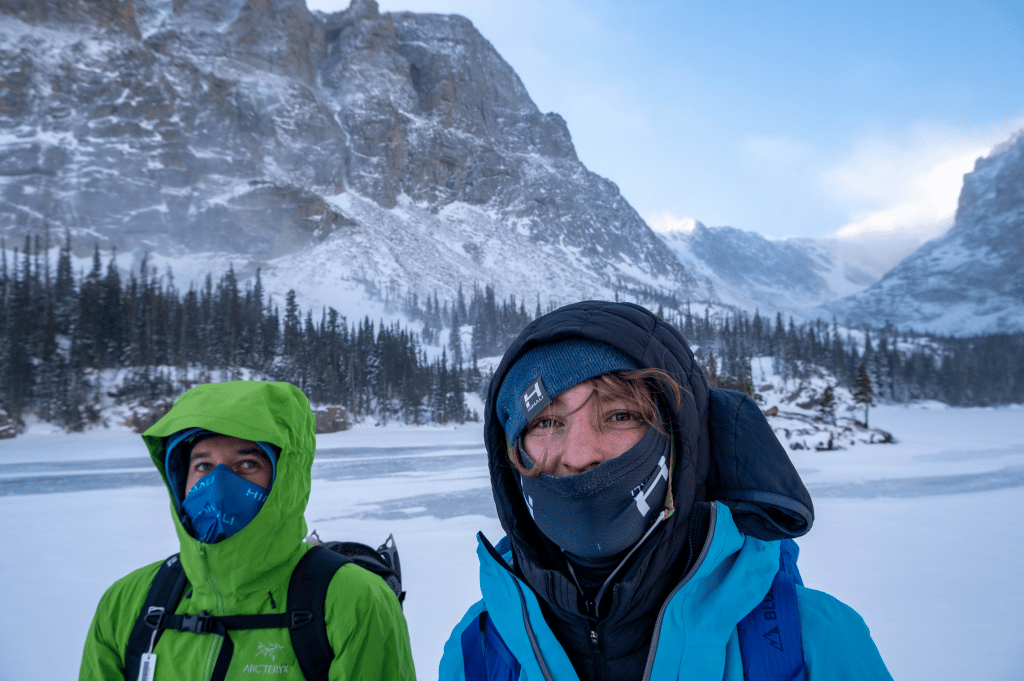 Atom SL vs LT vs AR
Are you curious about the rest of the Atom lineup? The features are not drastically different, but if you are looking for a warmer/heavier hiking jacket, it is good to know what the different Atom sizes mean.
Atom SL: The "superlight" hoody, built for mid to high-output activities. The lightest and coolest jacket.
Atom LT: The "lightweight" hoody, built as a mid-layer or stand-alone jacket, is the second warmest jacket.
Atom AR: The "all around" hoody, built as a mid-layer or stand-alone jacket. This is the warmest and heaviest (yet, still impressively light) atom jacket.
Additional Thoughts and Recommendations
The main downside to the Arc'teryx Atom SL Hoody is its price. Even though it will last you a couple of decades, not everyone has $230 to drop on a hiking jacket. If that is the case for you, or you are looking at minimizing your consumer footprint, you can find used Arc'teryx jackets through their own used gear website here. You can find other budget options through Arc'teryx outlet or sites selling used clothing like eBay and Poshmark.