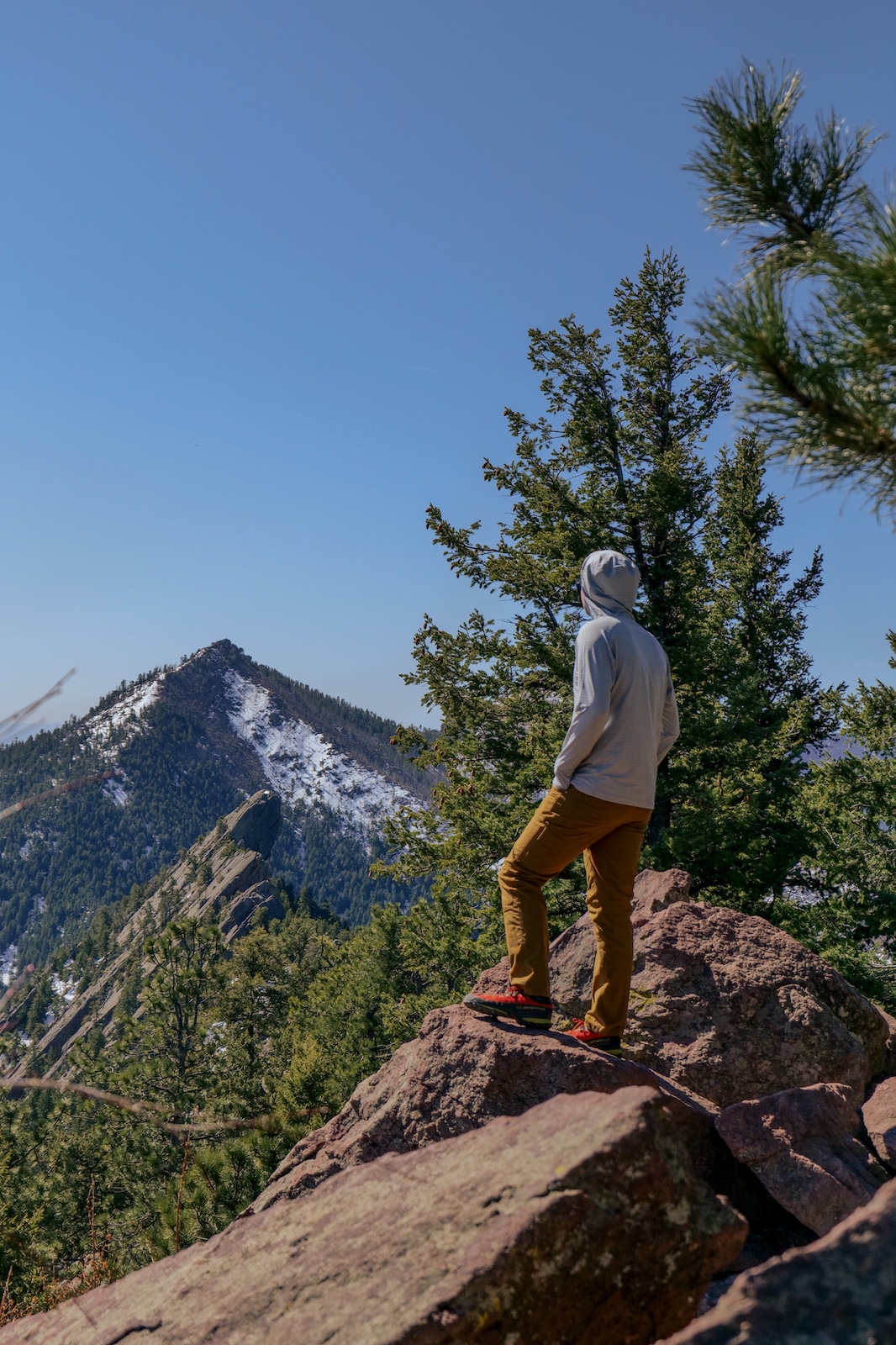 Check out more high-quality hiking clothes by Kühl.
First Impressions of the Kühl Airkühl Hoody
In my opinion, the sun hoody is the most quintessential, and most underrated hiking layer. The sun does not stop in any season! Sun protection is always a good idea. Sun hoodies can be worn as a single layer in the spring and summer, or even as a baselayer in the winter. Regardless of the season, I am always wearing a polyester base layer, and a hoody for sun protection is a plus, enter the AirKühl hoody!
If you can't tell already, I am a huge fan of sun hoodies. I've tried sun hoodies from a few different companies before, not limited to Arc'teryx, Himali, and Patagonia. So, I was very excited to try Kühl's sun hoody option. At first glance, I could not believe just how soft the Kühl sun shirt was. Oftentimes, I find that polyester right against the skin can be uncomfortable, whereas this layer is quite soft. Kühl made the shirt with a mixture of soft polyester and spandex, making it soft and stretchy, and it ends up being comfortable right against the skin.
That being said, the shirt itself feels a bit heavier than some of the others on the market, and with how soft it is, I was a little apprehensive about how warm I might be in the sun shirt. So far I have not worn it in temperatures any warmer than 75 degrees F, but so far it has kept me cool, even on warmer sunny days. I have been impressed with the breathability of the shirt.
Features
Like other sun hoodies on the market, this shirt also has thumb loops. I found the elastic to be about the correct tightness. I'm able to wear the hoodie with and without the thumb loops, and both ways to wear the shirt are comfortable.
The shirt itself is rated to UPF 50+. This makes it a great option for the spring and summer when you need good breathability, and want to stay sheltered from the sun. The hood makes it easy to protect your neck and ears from the sun. The hood has the appropriate amount of stretch to work well over or under a hat, or helmet.
Another feature I found interesting about the hoody, was the alternating baffle pattern on the shirt. I have not seen this patterning on another sun hoody before. Considering every other baffle had many small holes in it, this must contribute to the great breathability of the hoodie.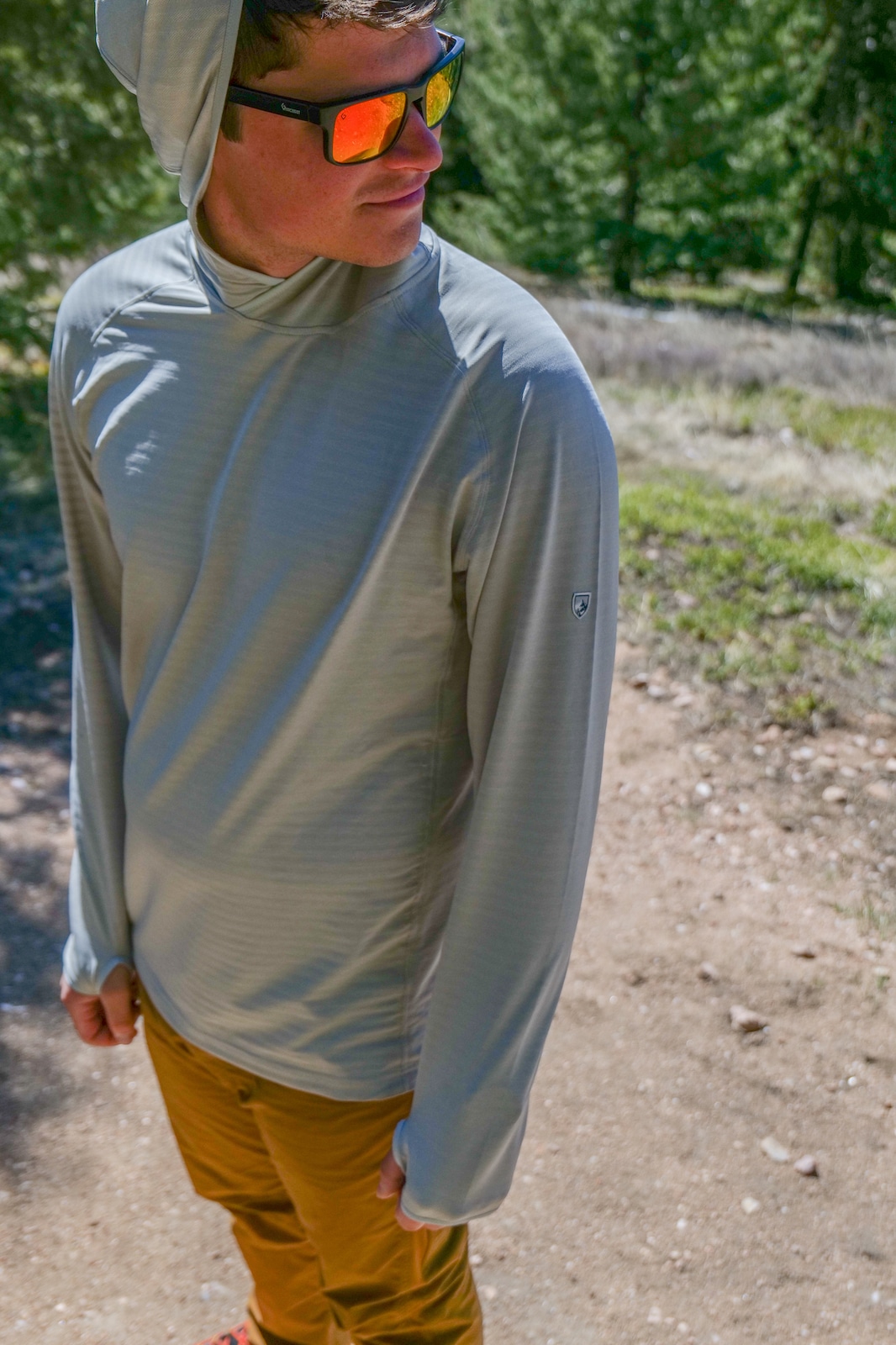 Application and Key Benefits
There are really only a few situations where I wouldn't want to use a sun hoody while hiking. That might be in the summer if I really just want to hike in a t-shirt or a cold winter day where I need wool or something else that's warmer to wear as a baselayer.
This sun hoody is an excellent stand-alone shirt and works great as a layer underneath insulating layers on a colder day. The sun can be powerful and dangerous while hiking, especially at higher latitudes. Wearing a sun hoody along with sunscreen means I can be less worried about the potential effects on my skin, and focus more on hiking!
This sun hoody is now my go-to shirt for any hiking activity that is on a warm day when I have a great deal of sun exposure. I'm curious to try this sun hoody is incredibly warm temperatures, especially over 80 degrees. I have also used this sun hoodie while on a multi-hour bike ride, and just worn it around town. Being that the shirt has a good look to it, it also makes for a good option on a sunny day around town!
Overall, I don't have anything bad to say about this sun hoody. Its main benefit over other sun hoodies on the market is just how crazy comfortable and soft the hoody is on the skin. I will definitely be choosing this hoody over the others in my quiver.
The Kühl air hoody retails from between $75-$79, which is very comparable to other sun hoodies on the market.
At the time of this publication, it was available at a number of different retailers.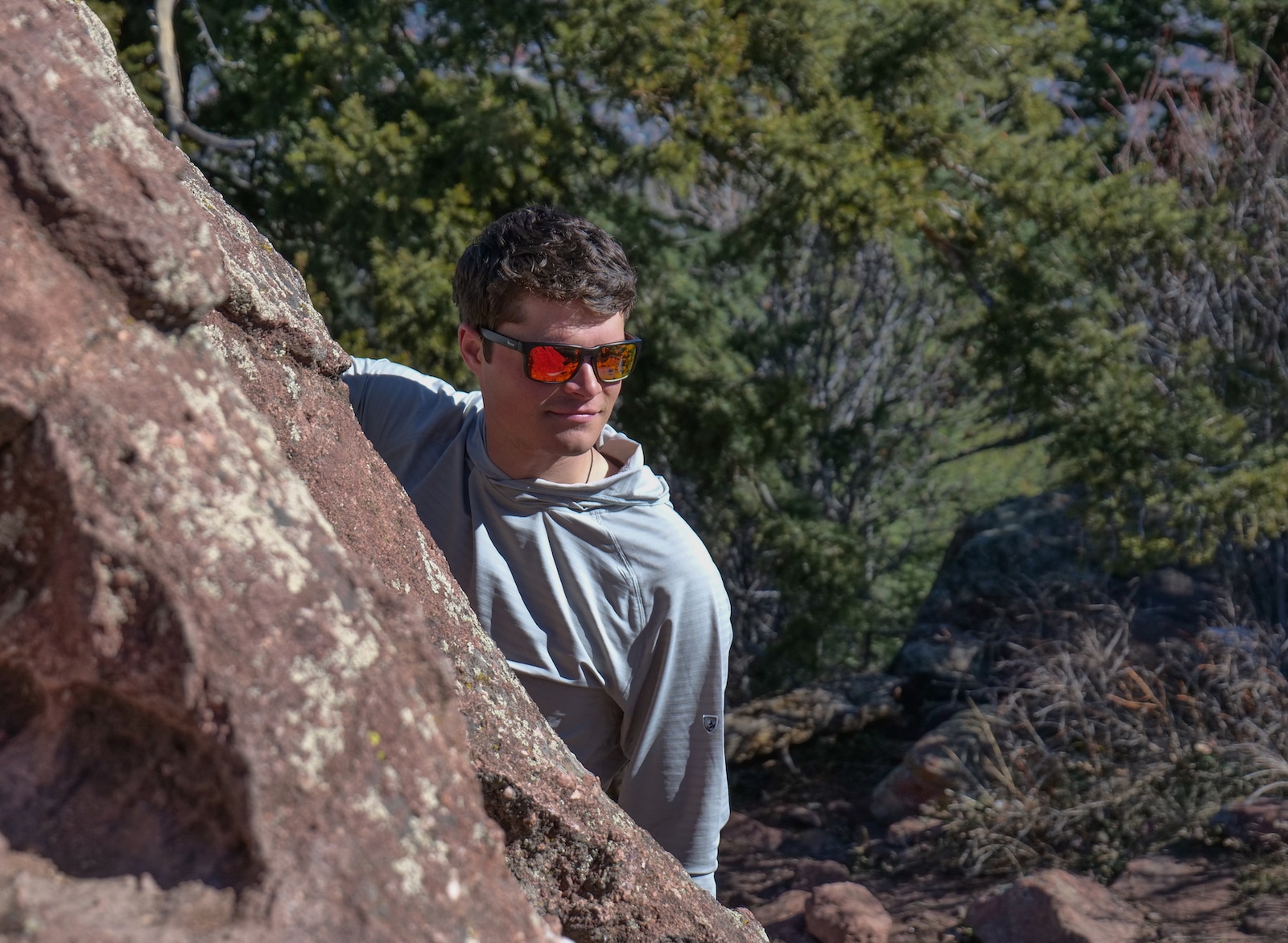 Kühl also makes a polo version of this sun hoody. While it has less sun protection than this hoody, I imagine it would be quite comfortable nonetheless.