Whether you're looking for entertainment or education, these 17 outdoors, climbing, and hiking movies do both. These adventures can inspire, instruct, or show exactly what not to do.
They say truth is stranger than fiction and according to many of these stories, more interesting too. Most of these hiking movie picks are documentaries or based on true stories.
While hiking certainly is a physical journey, that is not all. A physical journey can transform a person and show what individuals are capable of. Often times, the conflict appears to be man vs nature when it is really man vs himself.
Some of these hiking movie recommendations are well known but perhaps a few are new to you.
Hiking Films Based on True Stories
Some of these adventures seem too wild to be true. But they are not.
Based on Cheryl Strayed's best-selling memoir Wild: From Lost to Found on the Pacific Crest Trail, the film recounts her experience through-hiking the thousand mile Pacific Coast Trail as an escape and recovery from personal tragedy.
The book was brought to life by an all star crew, directed by Jean-Marc Vallée, screenplay by Nick Hornby and starring Reese Witherspoon as Strayed, Laura Dern as mother Bobbi, and Gaby Hoffman as friend Aimee.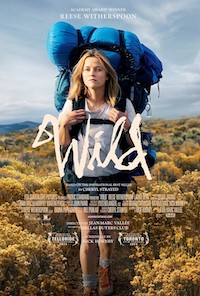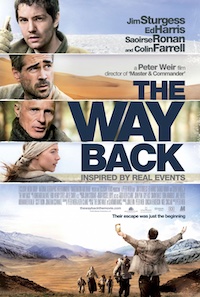 Escaping a Siberian gulag is the easy part of this journey. Follow the seven escapees along a 4,000-mile trek through China, the Gobi Desert, Tibet, and over the Himalayas to freedom.
It sounds impossible but it is not. The journey really happened and is detailed by Slavomir Rawicz in The Long Walk: The True Story of a Trek to Freedom, the inspiration for this film.
Another seemingly impossible yet true story, Tracks reimagines Robyn Davidson's 1977 trek from the Australian Outback to the Indian Ocean, accompanied only by her dog and four camels. As also happened, photographer Rick Smolan, played by Adam Driver, photographs the adventure, meeting her three times along the nine-month journey.
Follow the real adventure with Davidson's memoir Tracks: One Woman's Journey Across 1,700 Miles of Australian Outback Original or Smolan's photography book Inside Tracks. Photos from the National Geographic are also available online.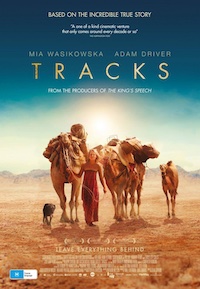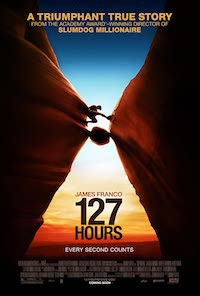 Billed as a biographical survival drama film, James Franco depicts Aron Ralston as he is trapped by a boulder in an isolated slot canyon in Utah and finds a way to escape. If you want to read the book first, it is 127 Hours: Between a Rock and a Hard Place.
This cautionary tale follows two friends named Gerry (Matt Damon, Casey Affleck) as they lose their way on hike in Death Valley.
Gerry is based on a real life story in which two friends get lost in the desert and only one makes it out alive. Directed by Gus Van Sant, Gerry has been described as a boring masterpiece and Roger Ebert said, "the longer the movie ran, the less I liked it and the more I admired it."
Critics and the audience give the film a 61% on the Rotten Tomato Meter.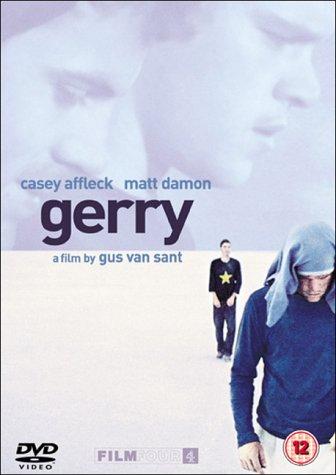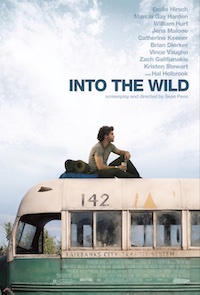 More about escaping into nature than hiking, this is the film adaptation of Jon Krakauer's best-selling non-fiction book of the same name. It tells the story of Christopher McCandless, self-dubbed Alexander Supertramp, and seeks to explain how and why he went to live off the land in Alaska in the early 1990s.
The sound track by Eddie Vedder alone makes this movie worth a watch.
Fictional Hiking Movies
Not all hiking movies have to be based on one true story, though there are likely granules of inspiration from real sources.
The Way follows the physical and emotional journey of a father who travels to Spain to recover the body of his estranged son. The son died while following the El Camino de Santiago, the famed road to the tomb of Saint James, and decides to walk the pilgrimage himself.
The film really was a family affair, with the screenplay by Emilio Estevez and starring Estevez and his father, Martin Sheen. Sheen, raised Catholic, walked part of the Camino long before this project began.
The film is based on the book Off the Road: A Modern-Day Walk Down the Pilgrim's Route Into Spain by Jack Hitt.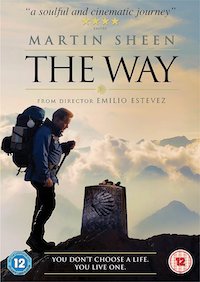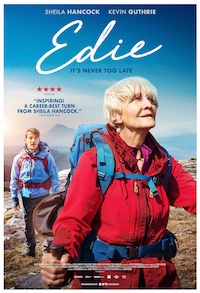 After the death of her controlling husband, an elderly woman fulfills her dream of climbing a mountain in the Scottish Highlands. Actress Sheila Hancock really did climb the mountain for the film, proving that it can be done at any season of life.
The film is a beautiful reminder that age is just a number and a showcase of stunning Scottish scenery, which may not be on everyone's bucket list but should be.
An ill-prepared young woman attempts a thru-hike of the Appalachian Trail, the 2,170-mile footpath that follows the length of the Atlantic seaboard from Maine to Georgia.

While the plot is fiction, these events have most likely occurred at some point on this through-hike.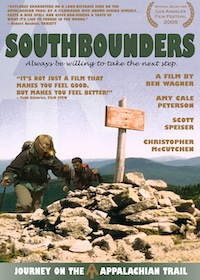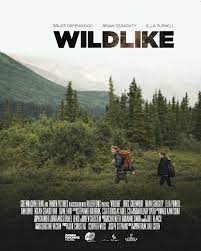 A 14-year old girl runs away from an intolerable situation and embarks on a journey across the Alaskan wilderness. She meet a fellow hiker who acts as an unlikely father figure and helps her return home to Seattle.
Hiking, Climbing + Outdoors Documentaries
Conquering icy peaks of the world's tallest mountains may not be on every must-hike list but the journey is as interesting as the destination.
11. The Alpinist
Cameras follow Marc André-LeClerc, a reluctant protagonist, as he follows the call of the mountains to solo climb some of the most difficult ascents ever completed – without ropes, and in winter conditions.
This 2021 release resonated with viewers, earning a near perfect 97% Audience score on Rotten Tomatoes.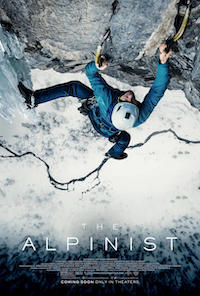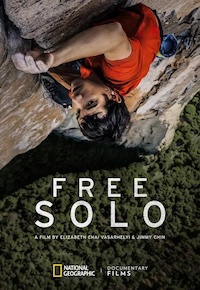 Okay, it's about climbing but it's an inspirational tale that will make you want to get outside and challenge yourself. The documentary follows Alex Honnold as he prepares to achieve his lifelong dream of scaling the 3,200-foot El Capitan in Yosemite National Park without a rope.
A combination of scenery and storytelling, Meru chronicles the failed and successful attempts to summit the 4,000 foot wall known as the Shark's Fin. It also delves into the why, exploring the motivations of each climber on the team.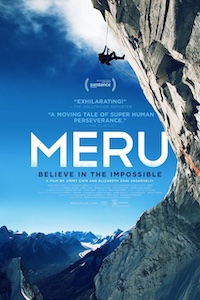 14. 14 Peaks: Nothing Is Impossible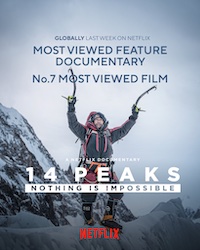 Fearless Nepali mountaineer Nirmal Purja embarks on a seemingly impossible quest to summit all 14 of the world's 8,000-meter peaks in seven months, breaking the previous record of seven years. That includes Mount Everest and K2, the only mountain more difficult to summit than Everest.
Filmed entirely in IMAX, this documentary was filmed during the 1996 Mount Everest disaster when a blizzard near the summit trapped a group of climbers. Narrated by Liam Neeson, the film covers the preparation, challenges, and potential tragedy that summiting Everest entails.
The same event was dramatized in another movie called Everest, released in 2015.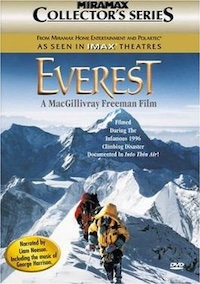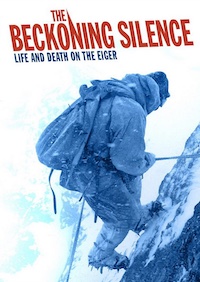 Two story lines merge as Joe Simpson recovers from a near-death accident and fulfills the dream of climbing Eiger, a Swiss mountain that has claimed more than 60 lives. The story re-enacts the 1936 Eiger north face disaster, when five climbers died, and explores the question many of us ask about such extreme hiking and climbing adventures, why?
Beckoning Silence is also a book. Simpson's near fatal descent after climbing the 6,344-metre peak Siula Grande in the Peruvian Andes is detailed in the 1988 book and movie Touching The Void.
Directed by Werner Herzog, this unforgettable documentary explores the close connection that Timothy Treadwell felt with bears and how it drove him to live, and ultimately die, among a tribe of wild grizzly bears in Alaska.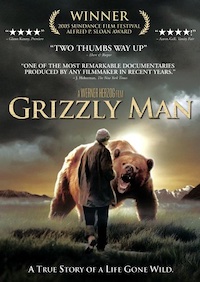 More Hiking Movies
Hiking movies can also be research for through-hikes like The Pacific Coast Trail, The Appalachian Trail, The John Muir Trail, and more. There are many self-made documentaries of hiking experiences available through YouTube and Amazon video.