The Granite Gear Crown3 60 is a Versatile, Do-It-All Pack for the Ultralight-Curious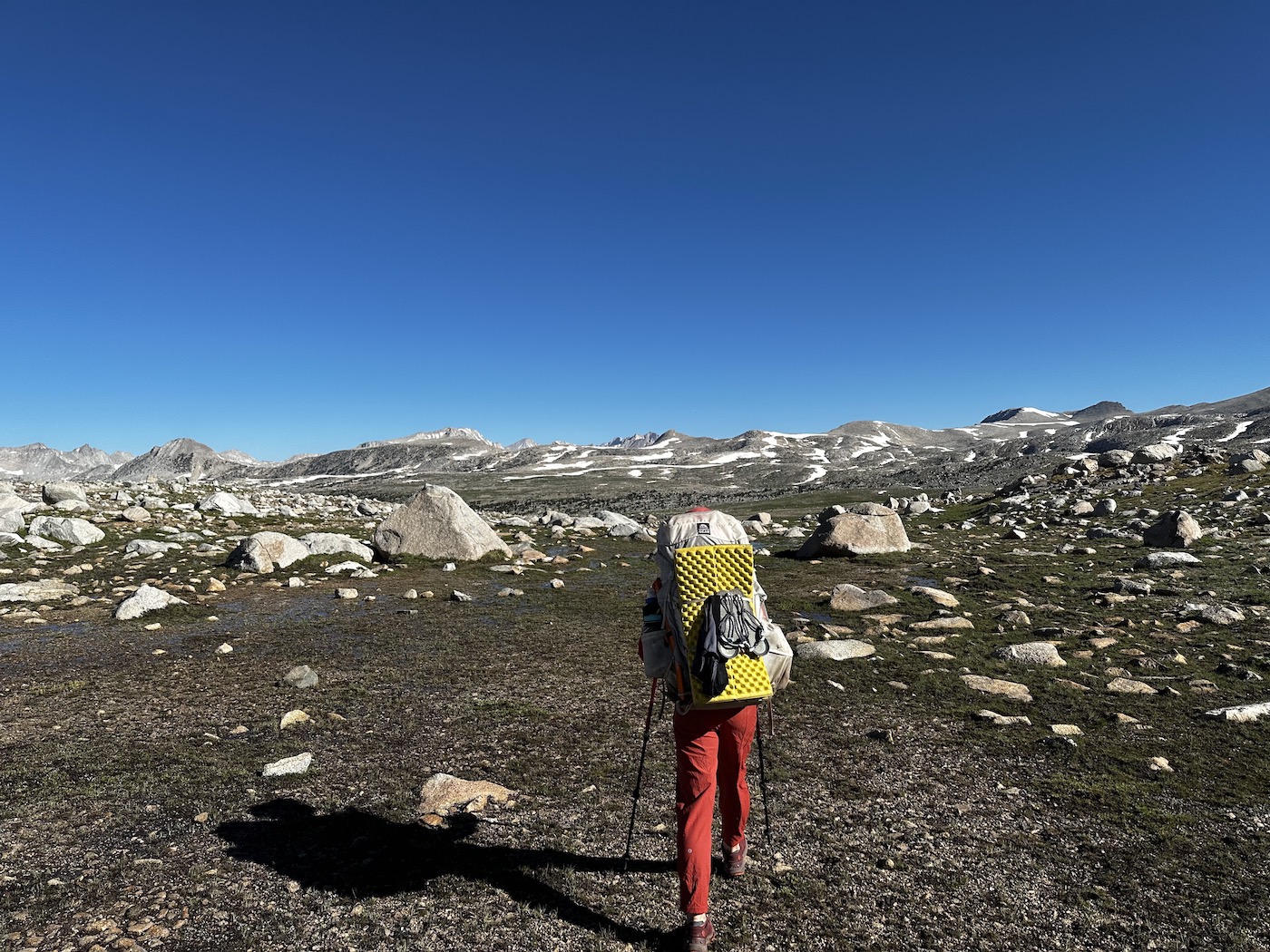 Up mountain passes, down talus fields, and over snowfields, I move through the remote reaches of the Sierra Nevada mountain range with my Granite Gear Crown3 60 snug against my back. After weeks of pack testing, I chose the Granite Gear Crown3 60 for my Sierra High Route backpacking trip because I knew it would hold up to the rigors of a week on the route, all while providing excellent organization and comfort out in the high country. 
The Sierra High Route is a 195-mile, off-trail hiking route in the Sierra Nevada mountain range. The route traverses the range from south to north, with exciting scrambling over passes, magical mountain vistas, and knee-busting talus descents. I spent a week hiking a section of the route that traverses my backyard, beginning in Bishop, CA and finishing in Mammoth Lakes, CA. This route proved to be the ideal testing trip for the Granite Gear Crown3 60.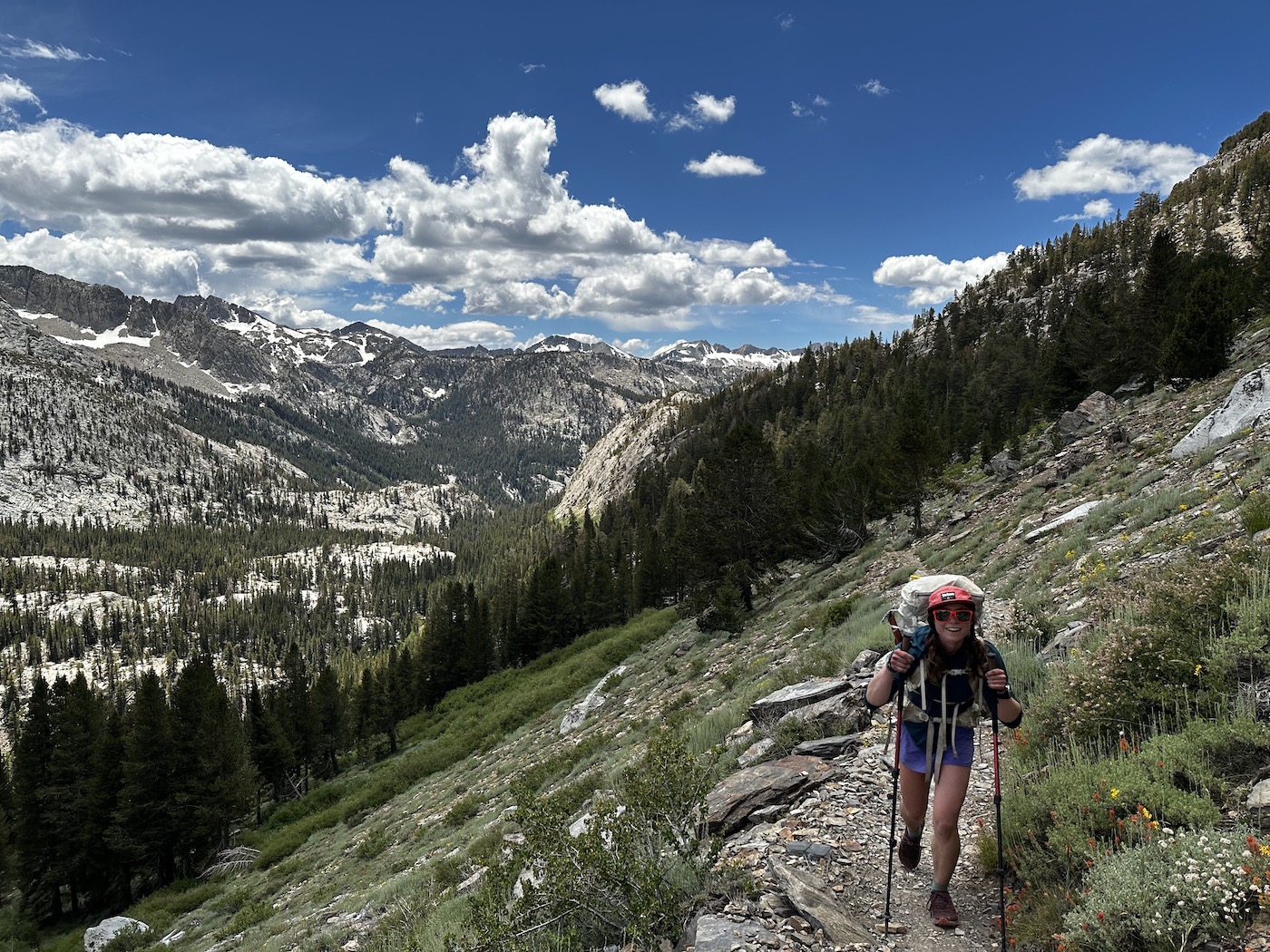 Size: Short Torso Color: Undyed (White) MSRP: $239.95
Product Summary
The Granite Gear Crown3 60 (Women's Fit) is a 60 liter, ultralight-style backpacking pack. Built to strike the balance between the weight of an ultralight pack and the comfort of a traditional pack, the Crown3 60 has many organizational features that other UL packs do not. These organizational features include a detachable lid, a stretch compartment, and massive pockets. The Crown3 60 features a polyethylene frame sheet for added comfort while carrying weight, and a customizable Re-Fit hip belt. The pack weighs in at 2.48 pounds, and is designed to carry up to 35 pound loads.
Features of the Crown3 60
2.48 pounds
Re-Fit Adjustable hip belt
Removable polyethylene frame sheet
Molded foam back panel
Removable lip that doubles as a fanny pack
Large hip belt pockets
Massive water bottle/side pockets
Massive, stretchy mesh pocket
Roll top entry into main pocket
100D and 210D nylon construction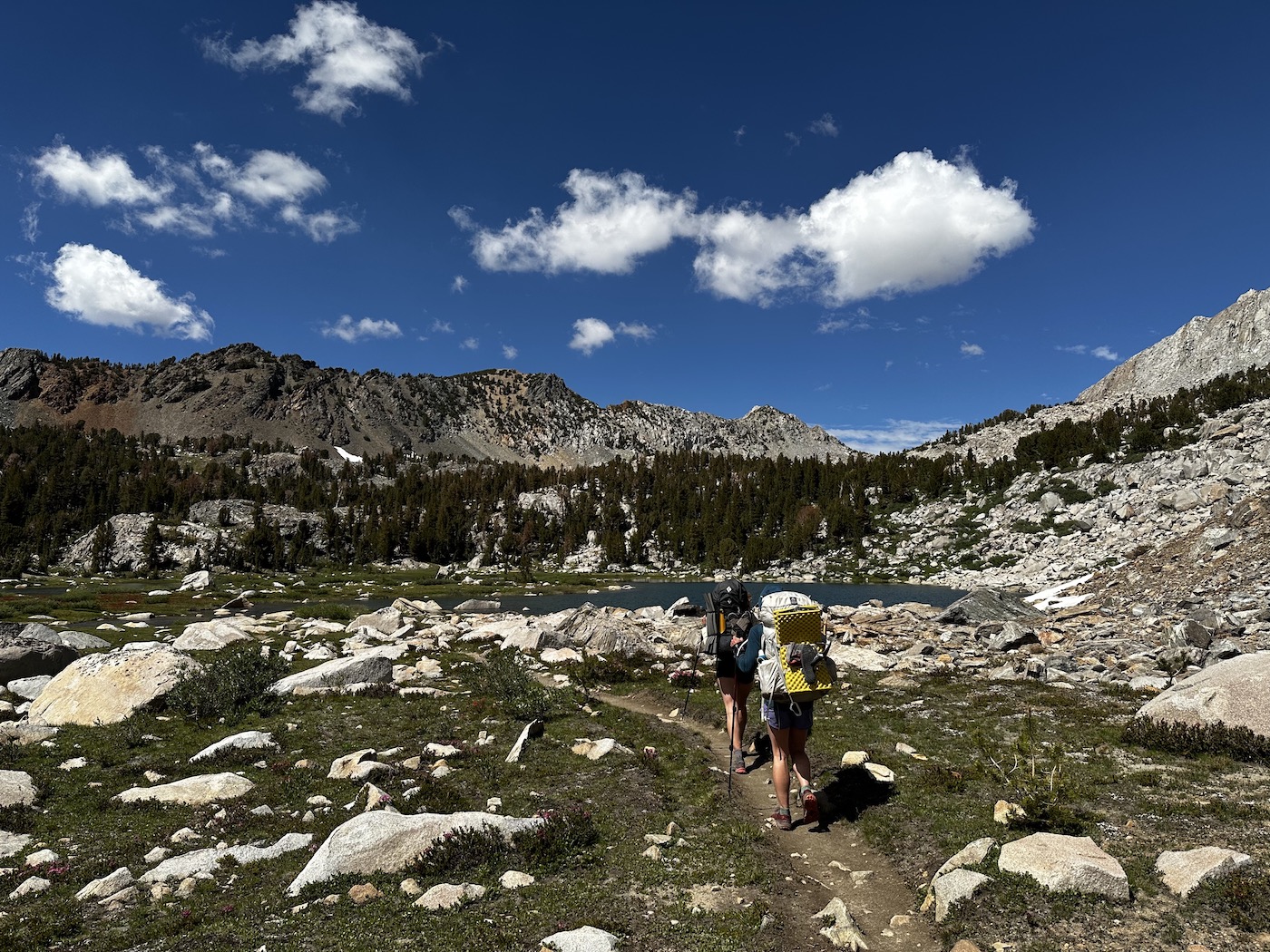 Pros
Lots of organizational features for an ultralight-style pack
Side pockets, hip belt pockets, and mesh pocket are very spacious for gear storage
Highly adjustable hip belt
Option to use this pack with or without polyethylene frame sheet depending on load weight
Cons
Even with an adjustable hip belt, I had trouble tightening this pack down to my hip size
Some ripping and durability issues on side mesh pockets after extensive use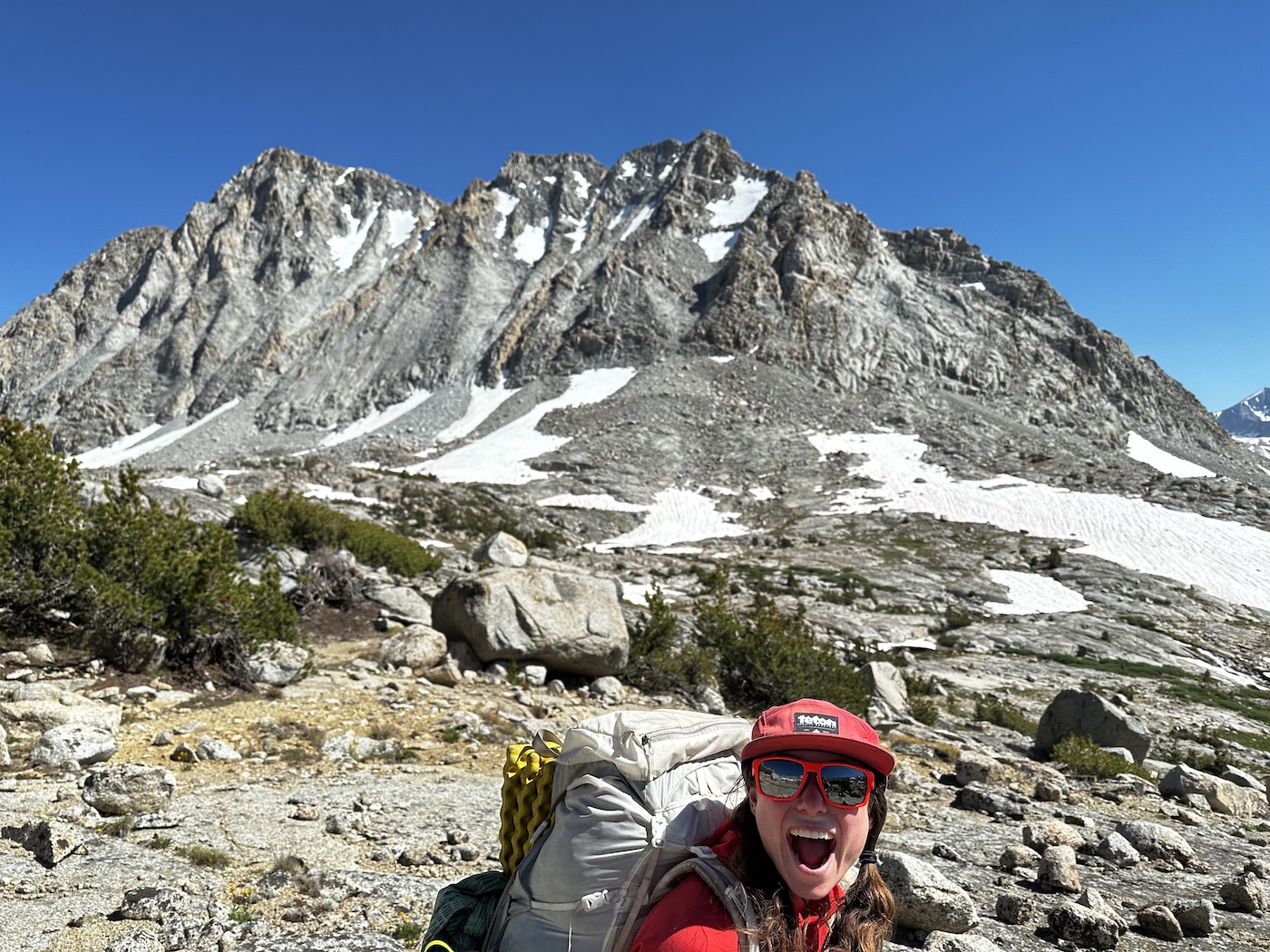 Analysis of the Granite Gear Crown3 60
Weight and Carrying Capacity
The Granite Gear Crown3 60 is at the lightest end of mid-weight packs, weighing in at 2.48 pounds. While not the absolute lightest pack on the market, the Crown3 is equipped to carry more weight comfortably than your average Hyperlite Mountain Gear pack as a result of its removable polyethylene frame sheet.
The Crown3 60 is rated to carry 35 pound loads. This capacity can be increased with aluminum stays sold separately for loads up to 43 pounds. I wish I had these aluminum stays during testing, as I most certainly overloaded my pack on the Sierra High Route with 6 days of food for a week in the alpine.
While the frame sheet adds weight, it also adds more rigidity and carrying capacity in comparison to a frameless pack. This makes the Crown3 60 an excellent choice for the ultralight-curious who are unwilling to compromise on the organizational features and comfort of a more traditional backpacking pack.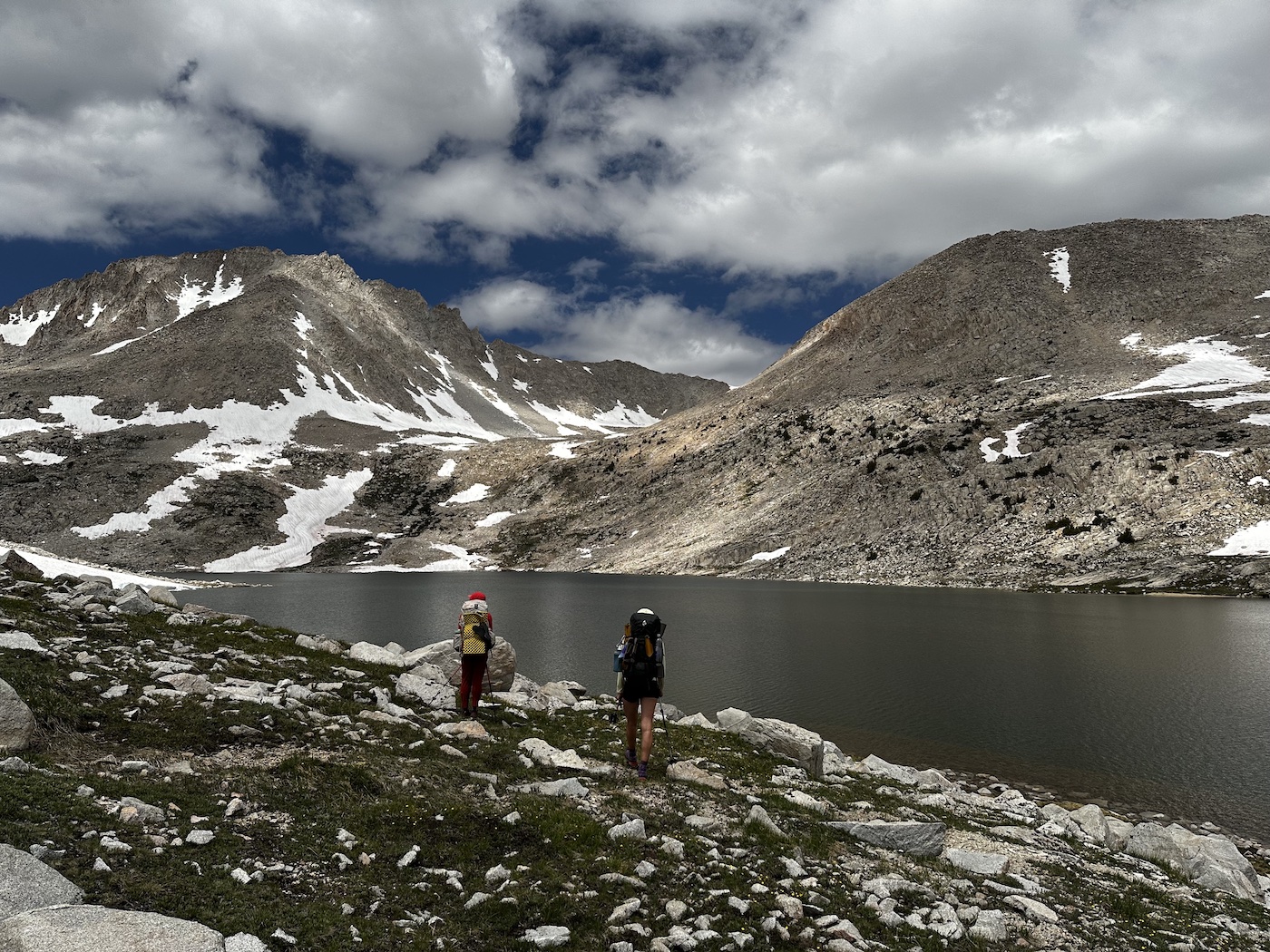 Comfort, Fit, and Adjustability
At 5 feet tall, 105 pounds and narrow hips, finding a comfortable pack to carry loads is difficult for me. I found that the hip belt on the Crown3 60 was just a smidge too big even with the Re-Fit adjustable waistband, which meant it was difficult to get the weight off my hips. This waistband claims to fit waists from 24-40 inches – an impressively broad range that I am certain would work well for anyone in the middle of the range.
On the smallest end of this range, however, I felt the fit was still a bit large to accommodate the weight I was carrying. As a result of this, I encountered some hip bruising after several days of use. For the majority of folks, this shouldn't be an issue, but for the smallest of ladies, keeping the majority of weight on the hips can be difficult.
The torso sizing on the women's fit of the Crown3 60 comes in short and regular options. I chose the short torso option, which fits torsos of 15-18 inches. This certainly felt like the right choice for my body. I did not encounter any issues with the torso sizing, but it is important to note that the torso fit lacks any adjustability.
Several features of the Crown3 led to increased comfort in comparison to other ultralight packs. The waistband and shoulder straps of the Crown3 60 is well-padded for an ultralight pack. Additionally, the double sternum straps led to increased ability to cinch the pack across my chest, hugging the shoulder straps in. That said, I frequently left the bottom sternum strap unbuckled if taking the pack on and off frequently.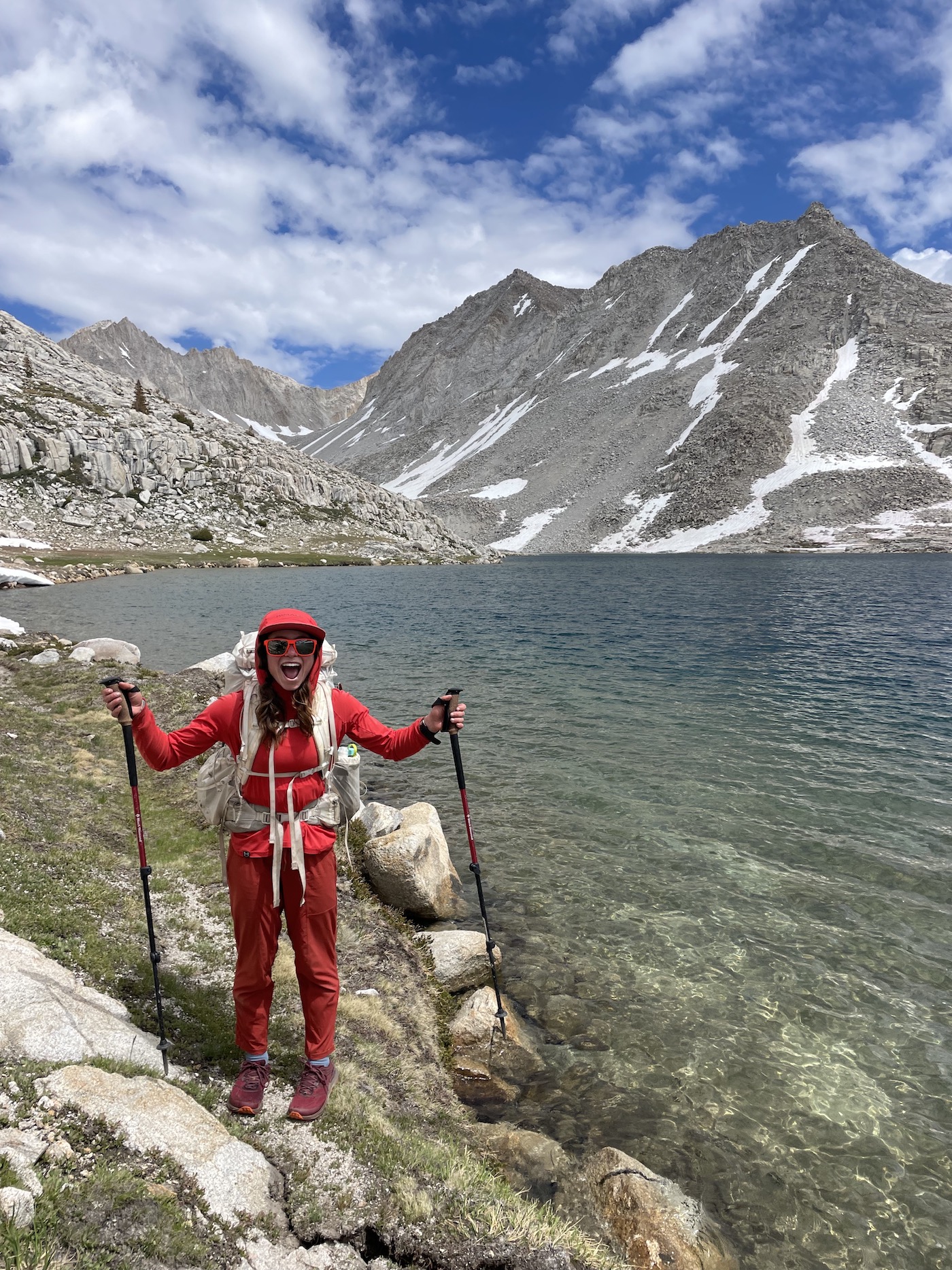 Features and Organization
The Crown3 60 showcases a variety of excellent organizational features. While most ultralight-style packs go for a garbage-can like, shapeless design, the Crown3 has an elegant, fully-featured organizational design. These features include a lid, a huge, mesh stretch pocket, two mega-large side pockets, and roomy hipbelt pockets. Many of these features are removable if saving ounces matters to you. Other features include an ice-ax carry loop, which was useful on the Sierra High Route!
I loved having the removable lid for bringing a few essential items into my tarp shelter at night. A huge, mesh stretch pocket is non-negotiable for me. I love large side pockets for stuffing gear I want accessible throughout the day, and these ones were truly cavernous. While my
I did find that the Crown3 60 had a crazy number of straps. This made for some slow transition times when closing up my pack on trail: for example, closing the roll-top, strapping the top strap, and then closing both buckles on the lid. I felt that this excessive number of straps was unnecessary, and mostly served to make getting in and out of the pack take longer than I wanted it to.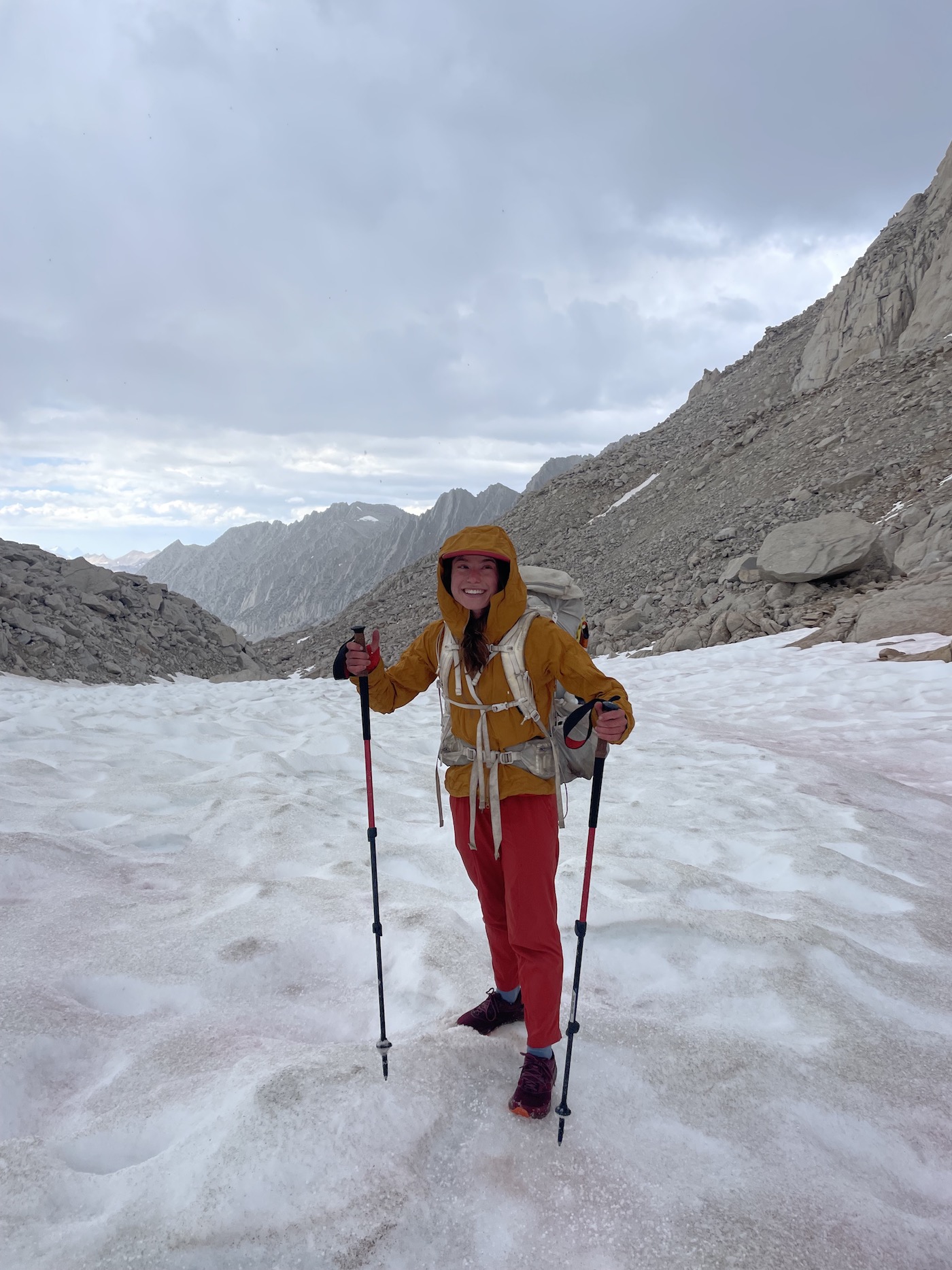 Durability and Versatility
Overall, the Crown3 60 seems to have good durability despite the thin, ultralight material. It is constructed with 100D and 210D high-tenacity nylon, which is on the thinner side for a backpack. That said, I did rip a decent-sized hole in the side pocket of my pack around 3 weeks into using it for guiding backpacking trips. Besides this one tear, however, I have not encountered any other durability issues despite putting this pack through the wringer.
Versatility is the category for which this pack truly shines. The Crown3 60 is a highly versatile pack that would be an excellent choice for a true ultralight adventure or a mid-weight cruise. This is s result of the pack's high degree of customization potential. For a light and fast trip, remove the lid, hip belt pockets, and frame sheet. If your load is burlier and you need additional capacity, keep the pockets and add the removable aluminum stays (not included). This pack is a true do-it-all choice for the buyer who wants one pack for many uses.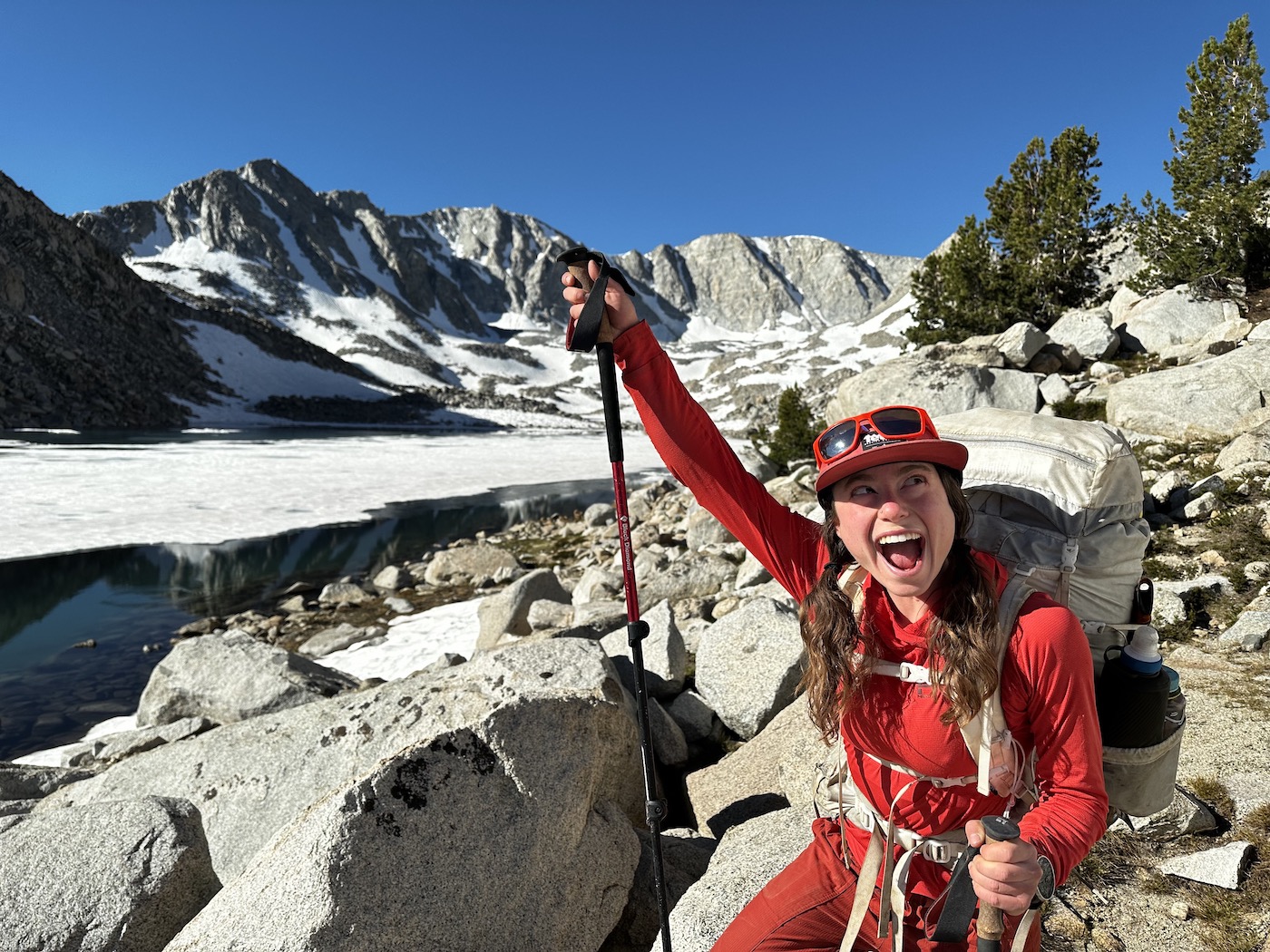 Why Buy
The Crown3 60 is a great ultralight-style pack with better organizational features than most ultralight packs on the market. It is an excellent all-arounder with high customization potential. This pack did surprisingly well while scrambling around on the Sierra High Route, and for crushing big miles on trail. While I wished the hip belt was better able to accommodate my waist-size, this pack's adjustability should not pose many issues for most body sizes. 
Where To Buy
My Testing Process
I tested the Granite Gear Crown3 60 over a summer of guiding backpacking trips, in addition to a one-week personal trip on a section of the Sierra High Route. While testing this pack guiding, I put over 6 weeks of heavy use on it to put its durability to the test. On the Sierra High Route, I focused on the pack's features, organization, and versatility in off-trail, scrambling terrain.
The Bottom Line
If you want a lightweight pack with lots of pockets for organization and customizable features, this is the pack for you! The Crown3 60 is a great all-arounder for the ultralight-curious looking for a pack that can carry large loads, or be stripped down to the bare essentials. For a do-it-all pack, look no further than the Crown3 60.